B.C.'s new $300 million conservation fund to support Indigenous-led conservation, land and wildlife protections, old-growth forests and more
Today Yellowstone to Yukon (Y2Y) Conservation Initiative commends the Province of British Columbia (B.C.) for its forward-thinking investment of $300 million in new conservation funds. These positive investments support Indigenous-led initiatives in protecting and stewarding land and wildlife in the province.
"By investing in Indigenous-led conservation projects, British Columbia can not only contribute to the protection of vital ecosystems but also take meaningful action towards reconciliation," says Tim Burkhart, Y2Y director of landscape protection. "This approach recognizes the knowledge, expertise and stewardship that First Nations peoples have on these lands and provides important financial tools to help realize Indigenous conservation visions."
This new fund was co-developed with First Nations and in partnership with the BC Parks Foundation, which provided a $150 million match to the Province's initial $150 million investment.
This funding is also a significant step towards achieving the global 30 by 30 target, which aims to conserve 30 percent of the world's land and oceans by 2030, and includes support for additional deferrals and protection of old-growth forest areas.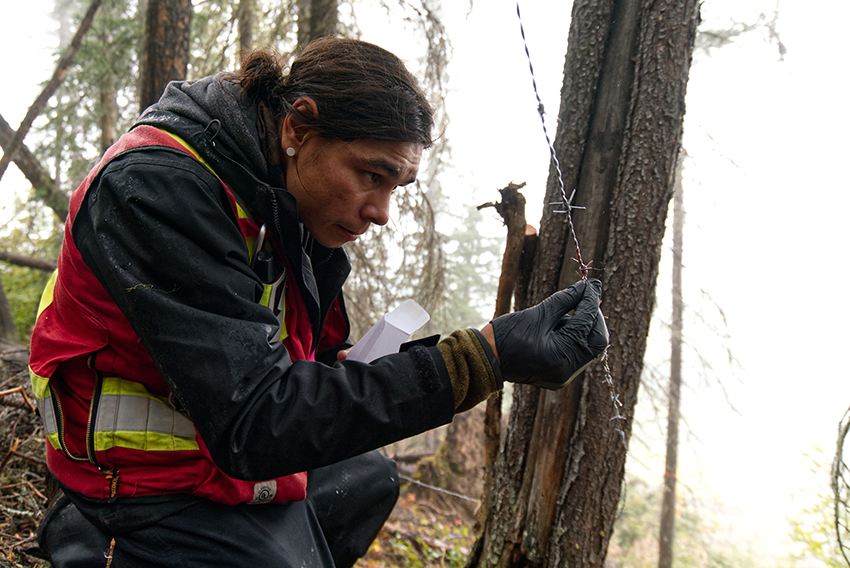 Since 2018, Y2Y has consistently called for additional funding for Indigenous-led conservation initiatives, such as Indigenous-led protected areas and habitat restoration, and are encouraged to see this initial level of investment.
Now, Y2Y calls on the Province to ensure that the funding allocated for these initiatives adheres to international standards (such as those recognized by the Convention on Biological Diversity and International Union for Conservation of Nature), results in tangible and enduring protection for wildlife and ecosystems, and centers Indigenous leadership through co-developed and co-managed projects.
"It is essential that these investments lead to measurable and lasting ecosystem protections on the ground," says Burkhart. "We are hopeful that by supporting the leadership of Indigenous Peoples in conservation, these investments have meaningful and positive impacts for land, wildlife and communities in the Yellowstone to Yukon region and beyond."
As a conservation organization dedicated to connecting and protecting habitat from Yellowstone to the Yukon so people and nature can thrive, Y2Y is ready to support and collaborate with the Province of British Columbia, First Nations, and all other communities involved in this initiative.