You helped save a population of mountain caribou on the brink of extinction
Ten years ago, a population of caribou in northeast British Columbia (B.C.) was on the brink of local extinction. Only 38 caribou roamed the landscape — a far cry from the thousands that once traveled these same lands.
But the Klinse-Za caribou herd is increasing in size, thanks to the tireless leadership from the Saulteau First Nations and West Moberly First Nations, the commitment of Y2Y, other partner groups and governments, and your support.
Today, more than 114 caribou, including 17 new calves, live in the Klin-se-za/Twin Sisters Protected Area, a critical habitat expanded in 2020.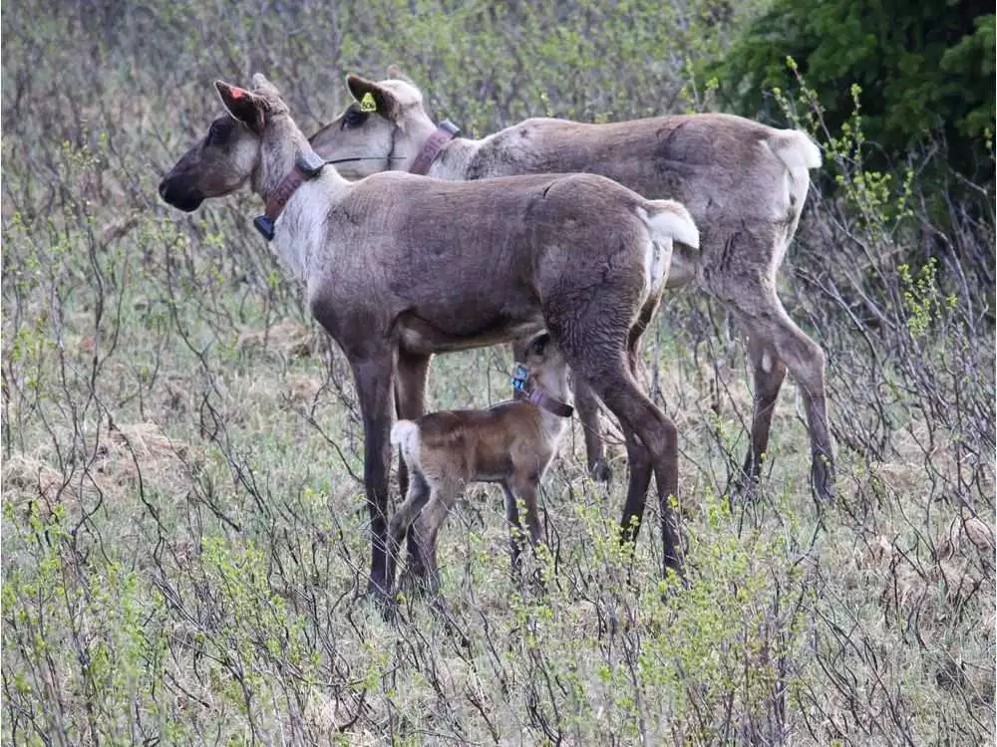 Caribou recovery and culture
In summer 2023, Dr. Libby Ehlers, Y2Y's director of conservation science, was invited to join Saulteau First Nations for their Pemmican Days Festival, an annual celebration of tradition and culture.
This gathering and event also highlighted a decade of success for the caribou recovery project and its cultural significance to the Nations and conservation community.
During the festivities, Libby saw the Saulteau First Nations' caribou maternal pen for the first time, watching as caribou guardians, Starr Gauthier and Lucas Talving, cared for the female caribou and calves — strengthening them for their release back into their habitat.
"Caribou are an important part of a thriving ecosystem," says Libby. "For the West Moberly First Nations and Saulteau First Nations, an increasing population of Klinse-Za caribou brings hope for the return of an animal that has been central to their culture and way of life for thousands of years."
A model for Indigenous-led conservation
More than just a maternal pen, this project is a landscape-level, Indigenous-led recovery effort with support from partners and people like you to create a protected home for these caribou.
All of your efforts to write letters, donate, and show up for caribou is making a difference for people and nature. You proved to decision-makers that caribou need urgent action and healthy habitats to persist and thrive.
Your actions helped lead to the 2020 caribou partnership agreement, protecting roughly 7,500-square-kilometers (1.8 milllion acres). This area is critical in the recovery success of caribou we see today.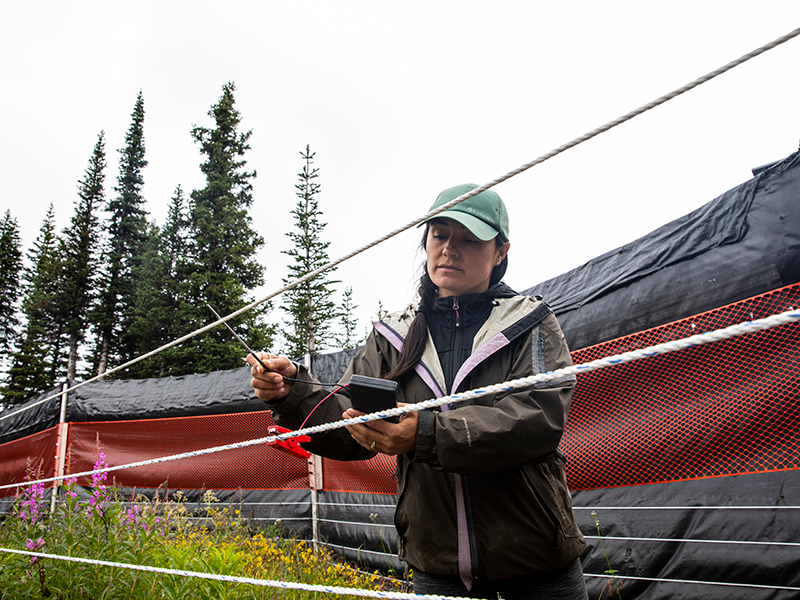 Celebrating caribou's return to the landscape
We continue to support West Moberly First Nations and Saulteau First Nations to restore degraded land impacted by industrial development and rebuild the caribou population so plants, wildlife, and people can not just survive, but thrive.
"We're just like the caribou. We're in their territory. To share it with them and help them thrive is pretty special," adds Starr Gauthier, Caribou Guardian and member of the Saulteau First Nations, in an interview for Caribou Homeland, the moving documentary showcasing the impacts of this Indigenous-led initiative.
We aim to protect more land, recover more caribou, and advance Indigenous-led conservation.
"Together, we are ensuring caribou remain part of the landscape for generations to come."

Dr. Libby Ehlers, director of conservation science, Yellowstone to Yukon Conservation Initiative
"Bringing this caribou herd back from the brink of extinction is a collective effort. Your support has been felt by the Y2Y team, First Nations and decision-makers alike," says Libby. "Together, we are ensuring caribou remain part of the landscape for generations to come. Now that's something to celebrate."