staff
Our passionate team includes staff, post-docs, and contractors dedicated to protecting the region's core habitats and inspiring others to join our fight.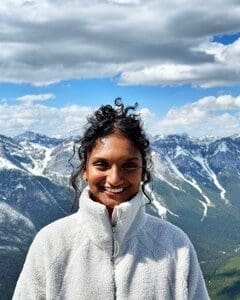 Brittney is a an undergraduate studying environmental science at Queen's University with a deep interest in understanding the intricate workings of natural systems and discovering the interconnections between them. Previously she has worked with Jannice Friedman, researching the effects of habitat fragmentation and pollinator loss on plant reproduction.
Recognizing the importance of incorporating diverse perspectives into her work, Brittney has been increasing her understanding of Indigenous ways of knowing. This includes collaborating with an Indigenous community partner of Queen's on a project to understand literature on land conservation and use. Brittney believes her passion for environmental science combined with a deep appreciation for Indigenous perspectives, can help her make a meaningful contributions as an environmental steward.
Brittney looks forward to using her knowledge and skills to make a positive impact through her work at Y2Y.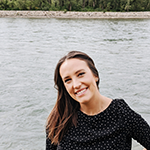 Katrina brings a background in public relations, communications and content creation to her role as Y2Y's communications specialist. It's her lifelong passion for wildlife and the environment that drove her to pursue a career in conservation. She is thrilled to play a role in deepening others' connection to nature and Y2Y's work.
She is grateful to live in Alberta's Bow Valley on Treaty 7 territory, where she takes any opportunity to explore the Rockies and discover other wild places in the Yellowstone to Yukon region. In her spare time, Katrina is probably cooking, tracking down a good cup of coffee, or taking walks with her rescue pup.
EMAIL: katrina (at) y2y (dot) net
Dayna Big Plume joins the Y2Y team as the landscape protection and highway connectivity co-ordinator.  She is honored to be able to dedicate her services to conservation. With an academic background in communications and experience in public relations, multimedia, and project management, Dayna has served her Indigenous First Nation and surrounding communities to connect and cultivate strong relationships. Working with communities, governments, and mass media has influenced her to devote and apply her skillsets and time to significant initiatives such as Y2Y. Harmonizing people and nature is the outcome we are all invested in.
Dayna is Indigenous and deeply rooted in her culture and traditional knowledge. She has lineage from the Tsuut'ina (Dene), Rocky Boy (Chippewa Cree), and the Aamskapi Pikuni (Blackfeet) Nations. Dayna grew up in both Alberta, Canada and Montana, USA. With a family with a background in conservation, she has a passion for conserving our environment. Dayna believes Indigenous-led conservation, sustainability, eco-balance, and environmental sciences are imperative areas of expertise that are vital for our future ecosystems. Throughout life, she has travelled all through the Yellowstone to Yukon region and has a deep connection and respect for the people, land, and wildlife. She currently lives in her traditional Dene territory of the Tsuut'ina Nation, located in southern Alberta, Canada, in the Treaty 7 region of the Tsuut'ina, Stoney Nakoda, and the Blackfoot Confederacy First Nations.
Dayna enjoys several hobbies that entail her traditional teachings. This includes: beading and sewing, connecting to nature, and travelling to traditional and contemporary ceremonies. She grew up dancing Indigenous dances of Woman's Traditional, Jingle, and Fancy Shawl. The exposure to her culture has impacted her to be creative at work and in life. Her favorite creative outlet is Indigenous fashion. Indigenous fashion has helped her in the revitalization of her Indigenous culture. Also among her Indigenous revitalization interest are language and Indigenous ways of knowing.  She will always be invested in learning and protecting our environment.
EMAIL: dayna (at) y2y (dot) net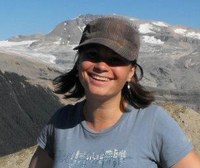 Natalie is passionate about relationships people have with their environments. She brings expertise working with Indigenous peoples in the field of traditional knowledge and environmental assessments, as well as project management and report/proposal-writing.
Originally from Quebec, she was drawn to the Rocky Mountains where she can be found hiking, camping, cycling, skiing, and otherwise enjoying the beautiful landscape with her family.
EMAIL: natalie (at) y2y (dot) net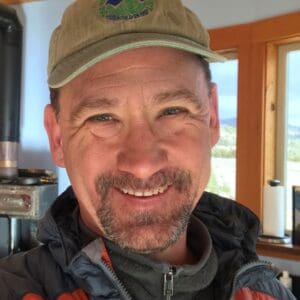 Scott is an accomplished leader of local, regional and national conservation campaign teams, an award-winning educator and journalist, and a deeply committed practitioner of collaborative large landscape conservation.
He brings extensive experience in government relations, communications, diversity, equity and inclusion as well as non-profit management and fundraising to Y2Y.
Throughout his career Scott and the teams he has led have worked closely with scientists, grassroots advocates, Indigenous communities and elected officials to achieve strategic synergy between conservation and sustainable economic development.
Prior to joining Y2Y, Scott worked for The Wilderness Society for 14 years in a series of state and national leadership roles. Scott holds two degrees in environmental science and has taught many university-level courses in environmental science, policy and journalism.
Scott has lived most of his life in and near the Yellowstone to Yukon region and he is an avid mountain biker, skier and backpacker, a novice backcountry horseman and a lifelong hunter and angler.
EMAIL: scott (at) y2y (dot) net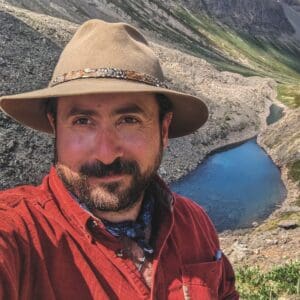 Tim has a lifelong love of wild places, and has experience in political organizing, park management, government relations, and applied research.
Prior to joining the Y2Y team, Tim was committed to driving positive change as an organizer for multiple political, non-profit and labour campaigns.
Tim was inspired to focus his career on conservation advocacy and research after working as an operations manager for several provincial parks, where his passion for the wild evolved from a fascination with natural history to contemporary politics and policy surrounding reconciliation, the environment, natural resources and conservation movements.
Tim completed his Master's degree at the University of Northern British Columbia, working on a grassroots mapping tool for conservation.
As Director of Landscape Protection, Tim leads a team of dedicated and passionate conservationists across the Y2Y region to work strategically in support of Indigenous-led conservation initiatives to protect large-landscapes, and coordinates integrated projects to advance the Y2Y vision. He advocates for conservation solutions in policy initiatives, engaging with decision makers at all levels of government.
Tim lives in on Vancouver Island, B.C., with his partner Zoë and dogs Mickey and Pippin, and spends his free time exploring the vast wild places of the world.
EMAIL: tim (at) y2y (dot) net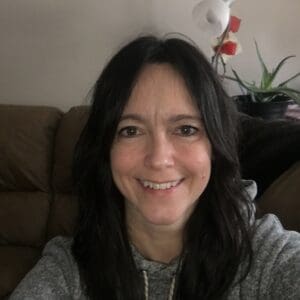 Sherri has been in the accounting and business operation field for more than 25 years. As COO she will oversee the integrated sustainability of the organization as it relates to the functions of finance, human resources, legal, procurement, IT, and office management.
Sherri's strongest passions have always been animals and nature. Having always felt a calling to work in a field that is devoted to helping in those areas and making the world a better place, she is thrilled to be joining the Y2Y team.
EMAIL: sherri (at) y2y (dot) net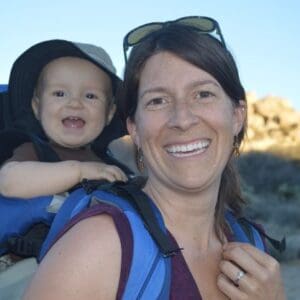 Dr. Libby Ehlers is an applied ecologist with over two decades of experience applying analytical, collaborative, programmatic, and technological skills to the conservation of endangered species across montane, boreal, marine, and arctic landscapes. Libby is particularly experienced in the use of spatial models to identify critical habitats for large mammals.
During her career, Libby has conducted research and/or resided across five of the Yellowstone to Yukon priority regions. She brings to Y2Y a visceral enthusiasm for conserving diverse landscapes and her lifelong commitment to applying science to understand human impacts on ecosystems and societies. Libby is excited to collaborate with the Y2Y team and external partners to advance science initiatives while also contributing her experience as an educator, field biologist, program manager, and applied caribou ecologist.
Libby lives just south of Missoula, Montana with her family. Outside of work, Libby can be found exploring the flora and fauna of the Rocky Mountains with her husband and their two children, most often interacting with a body of water.
EMAIL: libby (at) y2y (dot) net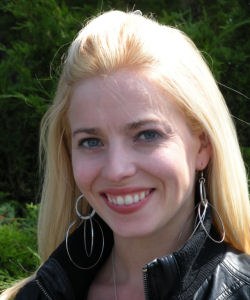 Robin's early exposure to the values of protecting wildlife and habitat came from her father who worked in conservation in Manitoba.
Seeking a career in a cause she believed in, Robin is now taking these values and implementing them in her career as donor relations associate for Y2Y.
Robin comes to the organization with a strong commitment to discipline and excellence, along with a breadth of international experience. In her youth, Robin was a national level competitive figure skater.
After attending Brandon University she pursued her love of skating, spending eight years performing as a principal soloist and pairs skater with Disney On Ice around the world.
Upon retirement from performing she began coaching in Edmonton, Alta., and has been coaching in the Bow Valley. She devotes her free time serving as a technical specialist for Skate Canada and lives in Canmore with her husband Mark and two young children Anya and Lukas.
Robin is thrilled to be part of Y2Y, using her passion for connecting with people to protect and connect wildlife and habitat for future generations to enjoy.
EMAIL: robin (at) y2y (dot) net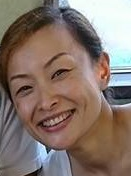 Chi's interest in accounting began at the age of 15 while attending a business administration course at high school and continued education at college. After graduating from college, Chi moved to Canada and worked as a bookkeeper for more than 10 years.
She is very excited to be a part of the Y2Y team and bring the knowledge of accounting. She likes numbers and enjoys finding new ways to take the work out of paperwork. Also, she enjoys being outdoor especially camping, fishing, hiking, biking, snowboarding and skiing in the Canadian Rockies.
EMAIL: chizuru (at) y2y (dot) net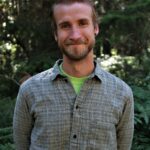 As a Senior Connectivity Specialist, Eric Greenwell works to ensure functional wildlife corridors connect core habitats within priority areas of the Yellowstone to Yukon landscape. He takes a lead role in private land conservation and targeted public land conservation as well as a supporting role in the development of conservation-friendly infrastructure projects.
Before joining Y2Y in 2023, he worked for land trusts in the Y2Y region for six years, developing equitable and data-driven land acquisition strategy, protecting wildlife habitat, farms and ranches, establishing community forests, facilitating access for Indigenous people to gather on their homelands, and developing formal partnerships between tribes, federal and state agencies, counties, and NGOs.
As a believer in the importance of context and diverse perspectives, Eric has also provided in-kind development and GIS services to NGOs that bring diverse and underrepresented stories to light, and he recently completed the Young Southeast Asian Leadership Initiative exchange through the University of Montana's Mike and Maureen Mansfield Center and the U. S. Department of State, which culminated in development and program consulting for the Center for Environment and Community Research in Hanoi.
When he isn't on a phone or laptop, Eric enjoys writing, reading, rafting, and hiking with his partner and their redbone hound, Frankenstein.
EMAIL: eric (at) Y2Y (dot) net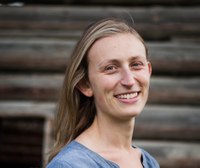 Jessie's conservation experience and academic background integrate forest ecology, biodiversity, species conservation, and climate change into collaborative projects in forest and watershed restoration, wildland protection, and human-wildlife coexistence.
She lives in Idaho and enjoys incorporating her connection to its people and landscapes into her work with Y2Y.
EMAIL: jessie (at) y2y (dot) net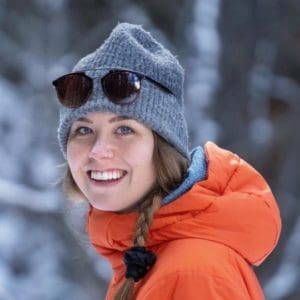 Bre values the connection humans have with nature and is excited to merge her accounting knowledge with her passion for the Rocky Mountain region and its ecosystems.
Bre has over a decade of experience in accounting, administration, and customer service to bring to the Accounting Coordinator role. She found her interest in accounting while taking accounting courses in a Professional Golf Management Diploma. After this program, Bre completed a BCom Degree with an Accounting Major. She has experience in public practice completing bookkeeping, financial reporting, and taxes; and has knowledge of accounting for the not-for-profit sector. She is excited to bring her abilities to the reporting and reconciliation processes at Y2Y.
Bre moved to Canmore in 2019 to immerse herself in the wilderness of the Rockies and spends her spare time hiking, mountain biking, skiing, camping and exploring the Yellowstone to Yukon region. She is thrilled to be a part of the Y2Y team and to play a role in the conservation of these lands.
EMAIL: breann (at) y2y (dot) net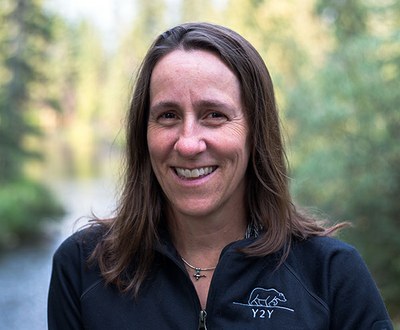 Dr. Jodi Hilty is president and chief scientist of Y2Y. Trained as a conservation biologist specializing in ecological corridor and large landscape research, she has more than 25 years of experience managing large landscape conservation efforts. This work focuses on applying best available information to address complex conservation challenges through community-based and highly collaborative efforts, and also seeks to support Indigenous leadership in protected area and corridor conservation.
A co-editor or lead author on four books, her most recent is 2019's Corridor Ecology: Linking Landscapes for Biodiversity Conservation and Climate Adaption and she led writing of the 2020 IUCN Guidelines for Conserving Connectivity through Ecological Networks and Corridors as the deputy chair of the IUCN Connectivity Conservation Specialist Group.
Jodi is personally invested and interested in growing diversity in science and conservation. This is realized in various ways, such as supporting and advising future leaders involved in conservation biology and large landscape conservation. This includes serving on the Smith Fellows board to support scientists who bridge science to conservation, developing diverse leaders in the field of conservation biology.
EMAIL: jodi (at) y2y (dot) net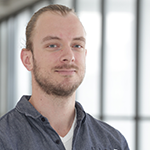 Dr. Devin Holterman studies the political, economic, and ecological dynamics of biodiversity conservation and the extractive industries.
In Tanzania, his doctoral research examined how transnational resource extraction benefits from the biodiversity crisis, how protected areas are becoming increasing fortified, and how protected and conserved areas affect the lives of people and wildlife. Devin co-founded the Beyond Extraction Research Collective and has worked with various not-for-profit groups around the world.
Devin leads a collaborative research project with Y2Y and the University of Northern British Columbia on conservation social science across the Yellowstone to Yukon region.
He enjoys climbing, hiking, snowboarding, and exploring the world alongside his young son.
EMAIL: devin (at) y2y (dot) net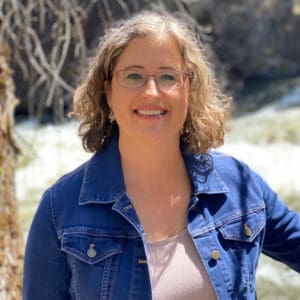 As Y2Y's Director of Landscape Connectivity, Pelah will bridge political divides and work across scales to ensure wildlife corridors connect core habitats within priority areas of the Yellowstone to Yukon landscape.
Growing up on the Flathead Reservation in western Montana, Pelah learned about caring for the land and people from the Salish and Kootenai Tribes. Previously, she directed Five Valleys Land Trust's land conservation program where she led a team that protected 150 square kilometers (37,000 acres) with diverse partners. Pelah also worked with the Confederated Salish and Kootenai Tribes to establish the first unified state-tribal water rights agency in the United States.
Montana Governor Steve Bullock twice appointed Pelah to Montana's only state-tribal fish and wildlife commission. Dedicated to public service, Pelah mentored Southeast Asian professionals with the U.S. State Department and the Mansfield Center. She supports the development of affordable housing across Montana as a Homeword board member. Pelah earned a Master's in resource conservation from the University of Montana and worked with communities in Ecuador on cloud forest conservation as a Peace Corps volunteer.
Always on the lookout for big trees and cute critters, Pelah, her husband, and their twin boys get out to explore the natural world every chance they get.
EMAIL: pelah (at) y2y (dot) net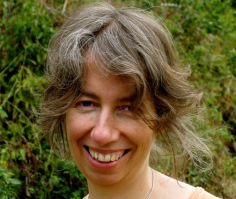 Claire Jarrold is passionate about connecting with people and with nature, and she is happy to be engaged in both roles at Yellowstone to Yukon Conservation Initiative.
Claire loves telling the stories that connect people to causes, which is at the root of her fundraising. She has extensive experience in donor relations, fund development and project management within the fields of international and community development, and social welfare, as well as conservation. She has maintained an active Certified Fund Raising Executive (CFRE) status since 2013.
Originally from the U.K., greater access to wilderness spaces was a big part of Claire's decision to make Canada her home. Canoeing, hiking and cross-country skiing are her favourite ways to explore the Rockies and beyond.
EMAIL: claire (at) y2y (dot) net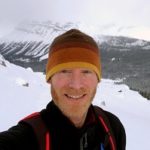 Tim's role combines his love for mountain landscapes with an academic background in geography to help advance Y2Y's work on safer highways for wildlife and people, and supporting efforts at sustaining the land, water and wildlife of Alberta's Eastern Slopes.
In addition to his work at Y2Y, he is also involved with coordinating volunteer trail care programs and other projects related to the stewardship of Kananaskis Country. His love of maps and self-powered travel usually result in any free time being dedicated to exploring the backroads and trails of the U.S. and Canadian west by bike.
EMAIL: tim.johnson (at) y2y (dot) net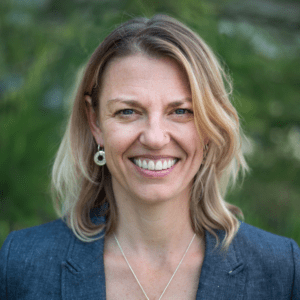 Renée has a passion for people and creating connections.
After serving Y2Y as communications manager for four years, Renée moved into the role of donor relations manager, then director of donor relations, where her strong communications skills will enable her to forge important relationships with Y2Y supporters.
Prior to Y2Y, Renée worked with academics and company leaders to develop communications strategies and community relations programs. Born and raised in Alberta, and as a skier, hiker and cyclist the Yellowstone to Yukon region is both her home and playground.
Renée looks forward to using her talents in support of the Y2Y vision.
EMAIL: renee (at) y2y (dot) net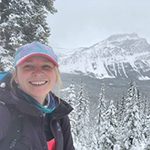 Caleigh was born, raised, and educated on Treaty 6 land, and has spent countless days learning and playing in the Yellowstone to Yukon region.
Caleigh grew up in a home of educators, who shared with her the importance of our relationship with wildlife and the outdoors, and our role as human stewards. After completing her BA and MA, she pursued a variety of different careers, experiences, and places to live and play in.
The constant in her life has always been a connection to her purpose as an agent for positive change, and a voice for the voiceless. Home is now the Bow Valley, where her personal passion for the outdoors and her diverse professional background has merged in this exciting role with Y2Y. She is thrilled to contribute her skills and energy to the mission and values of Yellowstone to Yukon.
EMAIL: caleigh (at) y2y (dot) net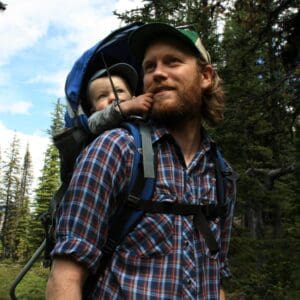 Adam Linnard is Y2Y's Landscape Protection Manager in his hometown of Canmore, on Treaty 7 territory. He guides campaigns to protect key wildlife habitat and ensure that animals can move between and beyond those protected areas, focusing on headwaters regions, wildlife corridors, and highway crossings.
With a mixed background in environmental justice, literary ecocriticism, and international poverty relief, Adam combines these interests in working for sustainable, justice-oriented, thriving communities that make space for other-than-human beings as well. Adam likes to be outside, on foot, in inclement weather.
EMAIL: adam (at) y2y (dot) net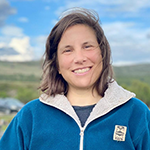 Dr. Annie Loosen has worked on a variety of wildlife-related projects, from assessing how ungulates use critical winter habitat, to studying climate microrefugia for pikas, to evaluating strategies to reduce human-large carnivore conflicts in Alberta.
She completed her masters at the University of Alberta, where she studied environmental attributes linked with American black bear densities, and how black bears share the landscape with grizzly (brown) bears in southwestern Alberta. In 2018, Annie moved to Norway for a PhD where she studied how recolonizing carnivores, roads, forestry practices, and a changing climate affect the way that moose use habitat and find food in Scandinavia.
Annie leads a collaborative research project with Y2Y and the University of Northern British Columbia on recreation ecology in western Alberta and eastern B.C., working with multiple government agencies and recreation and conservation groups.
EMAIL: loosen (at) y2y (dot) net
As Y2Y's connectivity co-ordinator, Morgan will conduct outreach and build relationships to drive grassroots support towards scaling wildlife corridors and connectivity within priority areas of the Yellowstone to Yukon landscape.
Growing up in rural Pennsylvania, Morgan moved to Montana to co-lead a trail crew with Montana Conservation Corps, an AmeriCorps program, in 2008. Morgan has experience across sectors in Montana. She has worked within the non-profit sector, state government, the private sector, and most recently, she consulted full-time as a content creator, event co-ordinator, writer, and poet.
Morgan is on the board of directors for the Bob Marshall Wilderness Foundation and Missouri River Open Lands Preservation. She is an avid angler and hunter. Conservation work, localized peacebuilding and conflict resolution are passions of hers. Creating safe space for connections to be fostered and strengthened, for bridges to be built and for dialogue to be shared between people are her professional goals.
If Morgan's away from the office, it's likely she's with her fiance and their bird dog, exploring and adventuring together, finding holes to fly fish and taking long walks during hunting season.
EMAIL: morgan (at) y2y (dot) net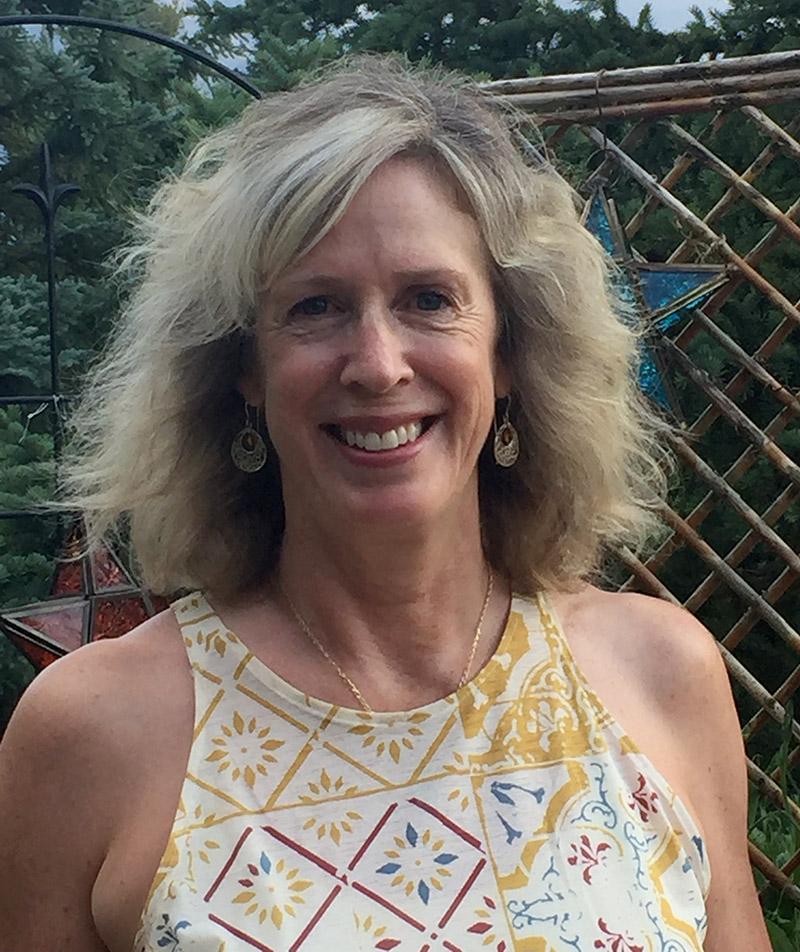 Ellen is thrilled to be a part of Y2Y working on behalf of wildlife and wild spaces. She has over two decades of experience in event planning and business development. Before joining Y2Y, she worked for 13 years at the Centre for Mountain Culture at The Banff Centre including as a member of the team responsible for delivering the Banff Mountain Film and Book Festival.
Ellen graduated from the University of Western Ontario with a Bachelor of Business Administration. She lives in Canmore with her husband and daughter. In their free time they love skiing, rafting, gardening and exploring.
EMAIL: ellen (at) y2y (dot) net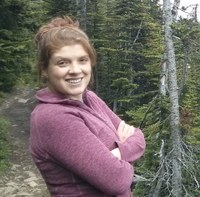 Laura has worked in communications, marketing and fundraising for the not-for-profit sector, and prior to that, spent several grueling years planting trees in the wilds of northern Ontario and southern BC.
She moved with her family to Canmore from Toronto in search of blue skies and high peaks, and she is absolutely ecstatic to be working at Y2Y and helping to achieve this collective vision to keep these beautiful landscapes protected and connected.
Laura believes the root of all fundraising is in storytelling, and she is excited to share stories about Y2Y's vital efforts in conservation. When not in the office, you can find her on the ski hill, and consuming and making art as often as she is able.
EMAIL: laura (at) y2y (dot) net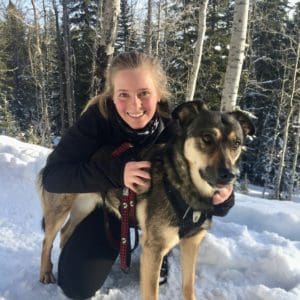 Brynn joins the Y2Y outdoor recreation ecology team as a conservation science intern. With an undergraduate degree focused on human-wildlife coexistence and master's of science studying population dynamics of black bears, she brings a strong interest in statistical ecology and wildlife conservation and management.
In her spare time, Brynn tries to be outside as much as possible, preferably backpacking, trail running, biking, and skiing.
Nicole is honored to join Y2Y in the role of Manager of Landscape Protection. Nicole is a member of the Ojibway First Nation of Fort William outside Thunder Bay, Ontario. Her mother is an Indigenous artist and her father was a member of the clergy stationed on the reserve in the early 70's. Through day to day life and sharing stories with family, Nicole learned of what it means to be a survivor of Residential School, Indian Day School and the sixties scoop. Through sitting with her mother, watching the passing of Bill C-31 in 1985, Nicole further learned of the impact that government decisions have had and continue to have on Indigenous Peoples in Canada. Nicole personally understands the spiritual and physical connection to the land and water, and recognizes these are the source of life, culture and identity for First Nations, Metis and Inuit Peoples.
Nicole brings with her over 24 years of experience supporting all phases of clinical and community-based research at the University of Alberta. Nicole's experience in bringing diverse groups together, coordinating knowledge exchange and facilitating the role of communities as partners in decision making through the use of the IAP2 Spectrum of Engagement and ethical space, as well as her expertise as a project manager and trainer will be a major asset in Y2Y's work to support Indigenous-led conservation.
Nicole is passionate about sharing knowledge of the physical landscape and the impact we have on it with others. The history of the land brought us to where we are today, and we are all connected to the future it holds.
When not at work, Nicole enjoys exploring the outdoors in all seasons with her 4-legged canine companion Rudy.
EMAIL: nicole (at) Y2Y (dot) net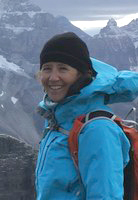 Sarah is thrilled to be working with Y2Y in a capacity that blends her legal skills and policy analysis, with her passion for conservation and the pursuit of strategic, practical, collaborative solutions.
Prior to joining Y2Y Sarah was a consultant in environmental law and policy. Over the course of her legal career, Sarah provided advice to clients on a wide variety of matters. These included: land use planning; remediation of contaminated lands; conservation and reclamation; the environmental assessment process, corporate environmental systems; environmental compliance and management of environmental risks and liabilities; climate change; and new environmental legislation and policy.
Sarah obtained her Bachelor of Laws, LL.B. degree from Dalhousie University and was called to the Alberta bar in 1995. She graduated from the Director's Education Program with an ICD.D designation from the University of Toronto's Rotman School of Management. Sarah is a member of the Law Society of Alberta and the Canadian Bar Association.
Currently, Sarah is a Director with Alberta Ballet; and serves as a Director on two family foundation boards. Sarah has served on a number of not-for-profit boards, including: Yellowstone to Yukon Conservation Initiative; the Calgary Foundation, Arts Committee; the Environmental Law Centre; and the Calgary Institute for Humanities, Advisory Committee at the University of Calgary.
Sarah is committed to working towards protecting one of the last intact mountain ecosystems in the world; the Yellowstone to Yukon region. She is from Calgary and is passionate about Alberta's incredible wilderness and mountain parks. Sarah enjoys hiking, cycling and skiing in Canada's Rocky Mountains.
EMAIL: sarah (at) y2y (dot) net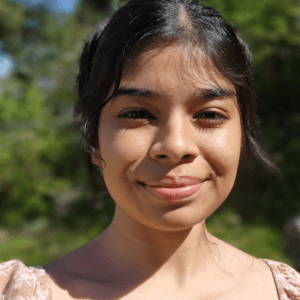 With a background in conservation communications and fundraising, and a Bachelor of Arts in Political Science, Namita is excited to lend a passionate voice to Y2Y as the marketing and communications co-ordinator. She is thrilled to be working in a capacity that combines her passion for story-telling and community building with her love of wildlife to inspire a greater appreciation of our natural world in others.
When she's not at work, Namita can easily be found exploring the nature trails of the traditional territory of Tsawwassen Nation in Delta, B.C., and learning about local wildlife. She is also an avid gardener and prefers to spend time trying to hone a green thumb in her parents' backyard.
EMAIL: namita (at) y2y (dot) net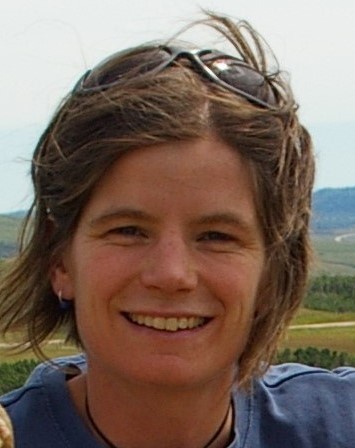 Nadine has a background in environmental science, education, local government, and community development. She believes in doing good research to make good decisions, and comes to Y2Y with unique experience in leading applied social science research with and for communities across the Columbia Basin.
With a deep care for wild places and sensitive species, Nadine is eager to work with local organizations, businesses, governments, and First Nations to help connect and protect the Columbia Mountains so both nature and our rural communities can thrive. Nadine is an avid mountain biker, split boarder, rock climber, mushroom hunter, and dog walker.
EMAIL: nadine (at) y2y (dot) net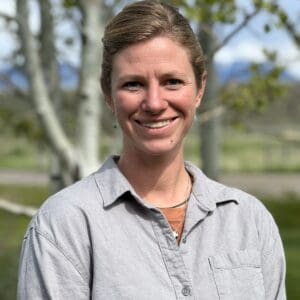 Hannah is from southwest Montana and grew up exploring the mountains and rivers around Yellowstone National Park. She has a life-long passion for contributing to the success of conservation efforts. Her professional background includes many years of experience in the environmental sector ranging from wildlife field research, project leadership, fundraising to operational roles. She has worked with citizen science groups, land-based conservation efforts, large carnivore coexistence efforts, and has enjoyed fieldwork positions focused on sage-grouse in Wyoming, and carnivores in Zambia. She received her Masters of Science in Environmental Conservation from the University of Wisconsin's Nelson Institute for Environmental Studies, with a focus on conservation effectiveness.
Her current work focuses on co-ordinating projects that benefit people and wildlife, including land-use planning, recreation management and coexistence with grizzly bears. She has a passion for solutions that allow people and nature to thrive. Hannah lives in Helena, MT, and enjoys exploring wild places with her partner and dog.
EMAIL: hannah (at) y2y (dot) net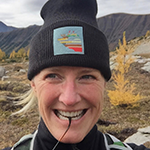 Patty Richards joins the Y2Y team after rewarding careers in not-for-profit and industry arenas focused on communications, community relations and social performance. She is tickled green to be able to bring her skills around pragmatic, informed, collaborative and sustainable project management and communication to Y2Y while being able to learn from those focused on science and conservation.
Patty has a Master's degree in Communications (focus on social marketing) and an undergraduate degree in Art History. She is a volunteer member of the Grant Advisory Committee for Environment for the Calgary Foundation.
Her informal education and free time has been based around the Rocky Mountains — whether in taking range and riparian management courses, facilitating multi-stakeholder working groups focused on sustainable development in the Eastern Slopes or in hiking and skiing in parks across the Yellowstone-to-Yukon region.
EMAIL: patty (at) y2y (dot) net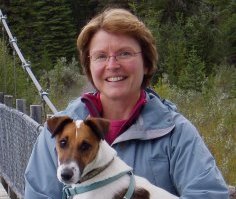 Marlis' passion for nature and wild creatures has brought her to Y2Y many years ago. She has been working in various roles in Y2Y's administrational department for over 15 years.
Originally from Switzerland, she has lived in the Canadian Rockies for most of her life.
In her free time, Marlis enjoys nothing more than being outside, hiking in the mountains, camping, and exploring new corners in the Y2Y region.
EMAIL: marlis (at) y2y (dot) net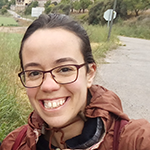 Growing up in rural Alberta, Talia's passion for nature led her to take as many opportunities as possible to increase knowledge about, and protection for, natural places and wildlife. From volunteering with Tasmanian devil research in Australia, monitoring cheetahs in South Africa, learning about human-elephant conflicts in Gabon, collecting bighorn sheep and ground squirrel data in the Canadian Rockies, and rehabilitating wildlife in British Columbia, she is always looking for ways to make a positive impact on nature and our relationship with it.
With a Master's of Science in Environmental Management and a strong interest in using mapping as a conservation tool, Talia brings a broad range of experience and enthusiasm to Y2Y as a conservation science technician.
EMAIL: talia (at) y2y (dot) net
Josh is the Communities and Conservation Senior Manager and grateful to be living, playing, and working from his home in the Bow Valley on Treaty 7 territory.
Josh joined Y2Y after working for 20 years developing a body of work that seeks balance between land-based conservation and development in Canada and the United States. His approach has always been dedicated to the pursuit of building social and ecological resilience. Through ideas big and small, his focus is to connect people to place, to nature, and to each other.
With his background as a planner in mountain towns, a landscape architect, and a national park ranger, Josh's primary work is with public park lands and the emerging economies projects. His personal connections with the land are most often made while on hikes with his wife and son and while logging countless hours in the mountains as an ultra runner.
EMAIL: josh (at) y2y (dot) net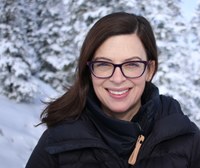 Dr. Hilary Young is thrilled to be working with the Yellowstone to Yukon Conservation Initiative in a capacity that blends her passion for the beautiful Rocky Mountains with her background in ecology and conservation biology.
Hilary leads Y2Y's Communities and Conservation program. She and her team work with communities, stakeholders, industries, governments, and conservation groups to ensure that key lands are protected and connected across the Yellowstone to Yukon region.
Hilary and her family spend much of their free time hiking, cycling, skiing and breathing deeply in the mountains.
EMAIL: hilary (at) y2y (dot) net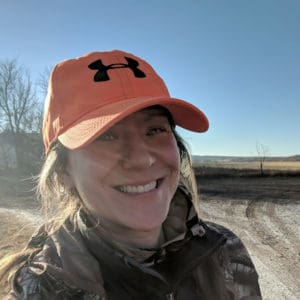 Kelly comes to Yellowstone to Yukon Conservation Initiative with a love of the outdoors and interest in science communications. Their role combines academic experience in biological sciences with professional experience in data management, social media and journalism.
Passionate about science and wildlife conservation around the world, Kelly is thrilled to be an advocate for the Yellowstone-to-Yukon region, inspiring and engaging others to get involved. Their preferred way to connect with nature is to snowshoe and hunt. Sometimes even running.
EMAIL: kelly (at) y2y (dot) net
We accomplish amazing things thanks to the hard work, dedication, and expertise of our staff, advisors, partners, and supporters. Learn more about the people behind Yellowstone to Yukon Conservation Initiative.
board
Since we are a registered charity in both the U.S. and Canada — Montana and Alberta, respectively — our board endeavors to operate seamlessly between the two countries, guiding the organization's financial and strategic vision.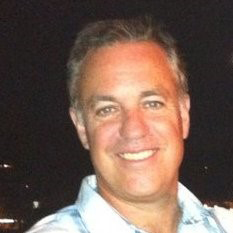 Steve Baker resides in Vancouver, B.C. along with his wife and two sons. They are an active outdoors family. He believes strongly in giving back to the community. Steve is a CPA by trade and has been a small business owner for the past 30 years.
Steve first learned about Y2Y in 2016 while visiting his uncle in Canmore. He was enthralled by what he heard about Y2Y and its big bold mission. He felt that as a board member he could use his skillset to help the organization grow while the organization would help him grow in his understanding and awareness of many of the environmental issues we are facing today. 
Since 2017 Steve has been on the Board of Y2Y responsible for looking after one of the largest intact mountain ecosystems in the world. And we are having amazing success. It has been an absolute delight for him. He has served as the Finance Chair from 2017 to 2022, and became the Canadian Chair of the Board in 2022.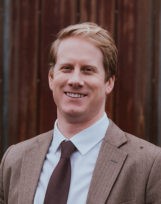 Geoff is the CEO of the Consecon Foundation, an environment-focused private charitable foundation.
He was previously the Executive Director of the Centre for Security Governance, a think tank specializing in global security and conflict issues. He was a co-founder of a private sector consulting firm whose clients included the US Department of State, the Government of Canada, and many international organizations and NGOs. Geoff also worked on security issues as a researcher at the Centre for International Governance Innovation.
He received an MBA from the Schulich School of Business at York University, as well as an MA in International Relations from the University of Toronto.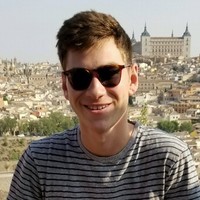 Jonah Greenberg is a Data Strategy and Operations Associate at Two Sigma, a quantitative finance company based out of New York City. Jonah focuses on building out and executing the strategic vision for the Data organization within the firm, applying both a technical and business-oriented skill set.
Before joining Two Sigma, Jonah spent 16 months at Citi as a Shareholder Advisory/M&A data scientist and investment banking analyst. In this role, he designed, built, and maintained scalable Python and SQL-based analyses to enable bankers and/or clients to leverage the big data capabilities of the firm in an advisory context.
As an undergraduate researcher in the Williams College SMALL REU Knot Theory Group (2018), Jonah conducted research with a team of seven students and co-authored two research papers. Jonah co-authored an additional paper that came out of his Thesis work researching multi-crossings of knots and virtual knots. Jonah holds a degree in Mathematics from Williams College (2019).
In his free time, Jonah loves to ski, spending north of 40 days this year on snow. Jonah recently has found an interest in ski mountaineering, sparked by an experience ice climbing in Huntington Ravine off of Mt. Washington. He hopes to further explore this in the winters to come.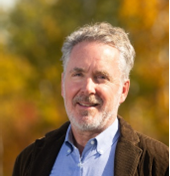 James ("Jay") Cross is scientist, veterinarian and rancher in the foothills of Alberta recognized internationally in the areas of reproductive and developmental genetics. He is a Fellow of the Royal Society of Canada and the Canadian Academy of Health Sciences. Jay is currently President of the Canadian Academy of Health Sciences and Chief Instigation Officer of the McEachran Institute, a think tank focused on protecting the shared health of animals, people and ecosystems.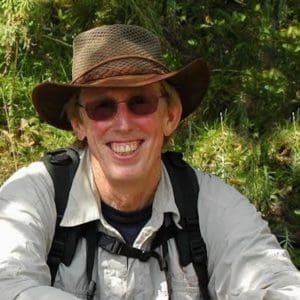 John received his A.B. degree from Harvard, and his J.D. from Fordham Law School. He spent his career as a trial lawyer at Skadden Arps, handling major domestic and international cases.
Although born and raised in New York City and later a resident of Southern California, John eventually succumbed to the call of the wilderness and moved to Essex, Montana with his wife Dana.
He has an abiding interest in supporting wilderness education, in the hope that we can raise the next generation of committed stewards for our special wild places. For 15 years, John and Dana ran a Wilderness Leadership Program for high school seniors out of their Montana home which borders Glacier National Park.
John is a long-time member of the board of the Glacier National Park Conservancy and its immediate past Chair. He is also a member of the board of Defenders of Wildlife. John and Dana enjoy spending time in wild places and photographing wildlife.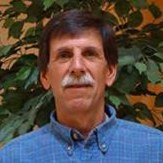 Craig Groves devoted his professional career to the conservation of biological diversity, first as a nongame and endangered species biologist with the Idaho Department of Fish and Game and later as a scientist with The Nature Conservancy and the Wildlife Conservation Society. His passion for conservation and for recreating in the large wilderness areas of the western United States led to a keen appreciation of the value of parks and protected areas globally.  
Craig's professional expertise is in the design and planning of large landscape initiatives as well as monitoring and evaluating strategies to conserve these landscapes.  He has written two books on conservation planning as well as numerous scientific articles on conservation planning, climate adaptation, and on the ecology of at-risk species. 
In 2017 he ended his full-time conservation career as the Executive Director for the Science for Nature and People Partnership (SNAPP), a conservation collaboration that funds and facilitates multi-disciplinary working groups to address problems at the interface of nature conservation and human well-being.  
Craig has brought his expertise in conservation planning to Y2Y's focus on conserving new protected areas and the ecological corridors that connect them. At the same time, his conviction for multi-disciplinary approaches as well as working at the interface of nature conservation and human well-being has helped Y2Y evolve its conservation strategies.  
Craig strongly believes in the value of giving back through his volunteer work as a board member of several conservation organizations. He and his partner LeeAnne devote their non "work" time to enjoying the outdoors through far too many avocations from skiing and hiking to international travel.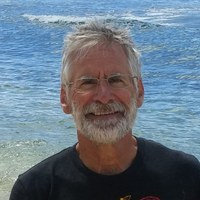 William (Bill) Guza is a certified public accountant and entrepreneur.  Bill retired from his public accounting firm of Guza, Hubley and Phillips, PLLP in 2015.  He is the treasurer of Yellowstone to Yukon Montana.
Bill has served on the Gallatin Valley Open Lands Board since 2003 and is the current chair. Since 2000, the Gallatin County Open Lands program has helped secure and protect conservation easements of over 50,000 acres of the valley's open lands and riparian areas.
Bill volunteers as a mentor in the Child Advancement Project in the Bozeman school system. Along with his wife Jean, he delivers meals to residents through the Meals on Wheels program. He has lived in Montana his entire life, is a graduate of the University of Montana, Missoula, and has lived in Bozeman since 1988.
Bill, along with his family and friends, enjoy the recreational opportunities provided by the public land and waters that belong to all of us.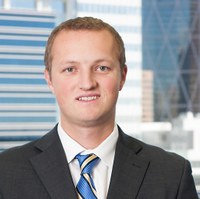 Richard Harrison is a practicing lawyer with Wilson Laycraft and is based in Calgary, Alberta. Richard graduated from the University of Calgary with a Juris Doctor in 2013 and practices as a civil litigator with a focus on Environmental Litigation, Municipal Litigation, Collections, Construction, Employment and Fraud.
Richard has experience litigating municipal and provincial environmental compliance and is experienced with the provincial Water Act, Wildlife Act and Forests Act and the federal Species at Risk Act and Canada National Parks Act.
An avid hiker and backcountry camper, Richard also enjoys cross country skiing and snowshoeing with his wife.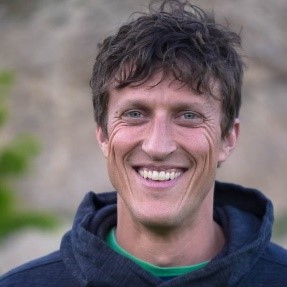 Bryan Hurlbutt is a Staff Attorney at Advocates for the West, a public interest environmental law firm based in Boise, Idaho. Bryan primarily represents the Idaho Conservation League in federal court litigation to restore and protect Idaho's rivers, public lands, fish, and wildlife.
An Idaho native, Bryan grew up in Twin Falls, playing in the SnakeRiver canyon and mountains around Sun Valley. In 2004, Bryan graduated from Colorado College with a BA in physics. Bryan left the West to attend law school in New York City and graduated from Columbia Law School in 2010.
Bryan spends as much time as he can outdoors with his wife, two children, dog, and friends. In 2018, Bryan mapped and ran a trail marathon every month—January through December—visiting all 15 protected "wilderness areas" in Idaho by year's end. He continues to plan and run an adventure marathon every month as a way to enjoy and bring awareness to beautiful, fragile ecosystems throughout the Western U.S. and wherever his travels take him.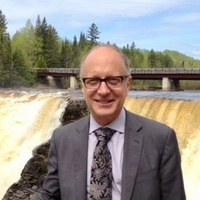 Born in the Peace River Country of Northern Alberta, Robert Lapper was raised in Banff, Alberta where he enjoyed a childhood regularly exploring mountain wilderness and becoming active as a "junior naturalist" supporting adults who sought to retain the wilderness values of the Rocky Mountain National Park system.
Robert pursued an undergraduate degree in Honours Political Science at the University of Victoria, and then a Bachelor of Laws Degree at UVic. He clerked for the BC Supreme Court, and then spent twelve years in private practice as a litigator and commercial lawyer.
He joined the Ministry of Attorney General Province of British Columbia to do counsel work for the province on emerging treaty negotiations and aboriginal issues. In 2000, he was appointed Assistant Deputy Attorney General Legal Services — heading a staff of 300 lawyers who provided civil side legal services to government. In 2007 he became Deputy Secretary to the British Columbia Cabinet, and Deputy Minister of Intergovernmental Relations. In 2010 was appointed Deputy Minister of Labour
In 2012, he moved to Toronto, to become Chief Executive Officer of the Law Society of Upper Canada (Ontario).  He returned to British Columbia in 2018 and was appointed as the David and Dorothy Lam Chair in Law and Public Policy (a cross appointment to the Faculty of Law and the faculty of the School of Public Administration) at the University of Victoria.
Currently Robert teaches, researches, and supervises graduate students in law and public policy on social and environmental justice, and legal ethics and professionalism.  He and his partner Heather live in Tsawwassen, British Columbia, and enjoy outdoor activity in the beautiful natural environment of the Fraser River Delta and time with family in Vancouver. Robert is very active on the Y2Y Board and loves the constant engagement and learning that his work with them offers.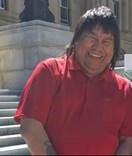 Tom is a member of, and recent past President of Aseniwuche Winewak Nation, based near Grande Cache, Alberta. He has lengthy experience in Board and Indigenous governance. He has recently taken on the position of elder at the Grande Cache Institution. His role is to help a group of inmates who will be released shortly as spiritual/cultural advisor, developing practices to center Cree language, Indigenous values, and help healing.
Prior to that he was the Aboriginal Relations Coordinator for Grande Cache Coal Corporation for several years, maintaining and strengthening relationships between corporation and local Aboriginal organizations near Grande Cache. In that post he served as a welcoming single point of contact for the corporation's administration on Aboriginal matters.
Before that, he was consultation co-ordinator for the Aseniwuche Winewak Nation, serving as the main contact facilitating AWN consultation program to ensure communication flow is maintained during pre-present-post land use activities within AWN Traditional Territory. Tom is an avid birder, and a renowned wildlife photographer.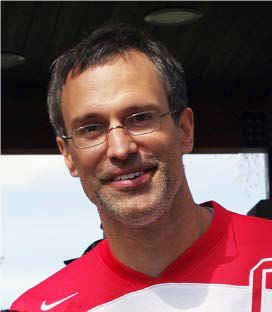 Scott Niedermayer grew up in Cranbrook, BC, where he enjoyed hiking, biking and skiing all over the Kootenays of southeast British Columbia.
His hockey career took him to Kamloops, B.C. to play junior hockey for the Blazers.  He was drafted in 1991 to the New Jersey Devils of the NHL.  He played in New Jersey for 13 years during which time they won three Stanley Cup championships.  In 2005 he signed to play with the Anaheim Ducks where he played for five years and won the Stanley Cup in 2007.
He also had the good fortune of playing for Team Canada internationally, with the highlights being winning gold medals in the 2002 and 2010 Olympic games.  In 2013 Scott was inducted into the Hockey Hall of Fame.
Scott and his wife Lisa have four sons.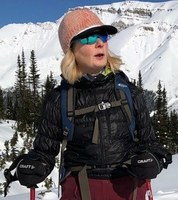 Nancy is a CPA and has completed the CPA Not for Profit Certificate I. She, like others, enjoys the Yellowstone to Yukon region, and the opportunities that it provides: hiking, biking, kayaking and cross-country skiing.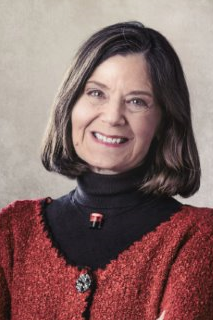 A passionate champion of collaborative conservation at a landscape-scale, Lynn Scarlett retired in December 2021 from The Nature Conservancy, the largest conservation organization in the world, where she served as Global Chief External Affairs Officer. In this role, she served on the global executive team, oversaw and influenced climate and conservation policy in the United States and the 79 countries and territories in which TNC operates, and oversaw the Corporate Engagement and social impact investing teams, which advance private-sector partnerships to support corporate sustainability and enhance ambitious actions to address climate change.
Prior to this role, Lynn served at the U.S. Department of the Interior from 2001-2009 in the GW Bush Administration, where she was the Deputy Secretary/Chief Operating Officer of the department, which manages 500 million acres of US public lands and offshore waters; she served as Acting Secretary of the Interior in 2006. During her tenure at the Interior Department, she chaired the federal Wildland Fire Leadership Council and the Cooperative Conservation Task Force, advancing large landscape conservation and the intersection of science and decision making.
Participating on the Yellowstone to Yukon Conservation Initiative, which exemplifies a collaborative, science-informed approach to conservation, provides an outstanding context for delivering landscape-scale conservation in a dynamic and highly biodiverse region.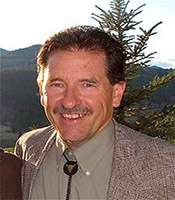 Pat holds an undergraduate degree in history and political science and a juris doctor degree from the University of Montana.  His law practice specialized in Indian law where he represented Indian tribes for 31 years, based out of Montana, and where he also assisted the Montana Native Vote effort.
In 2013, he was appointed by Montana Governor Steve Bullock to the Northwest Power and Conservation Council, and also to represent Montana on the Columbia River Treaty's Sovereign Review Team.
Pat has also served:  on the 2010 Montana Redistricting Commission as an appointee of the Democratic leader of the Montana Senate; on the University of Montana School of Law's Board of Visitors; and as Chief Judge of  the Appellate Court of the Confederated Salish and Kootenai Tribes.
Pat is an enrolled member of the Assiniboine Tribe on the Fort Peck Indian Reservation, where his family has operated a wheat farm.  He and his wife Michelle live near Missoula, Montana.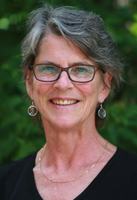 Amy Vedder has worked in applied conservation for more than 30 years, using ecological and social science to conserve wildlife and wildlands. She currently teaches in the graduate program of the Yale School of Forestry and Environmental Studies, focusing on the practice of international conservation.
Formerly, Dr. Vedder served as Senior Vice President for Conservation at The Wilderness Society (TWS), Vice President at the Wildlife Conservation Society (WCS), Director of the WCS Africa Program, and senior advisor to the Rwandan Environment Management Authority. Known for her pioneering ecological studies of mountain gorillas in Rwanda during the late 1970s she co-founded the Mountain Gorilla Project with her husband Dr. Bill Weber — an interdisciplinary program that addressed diverse local, national, and international interests. She co-authored the critically acclaimed book "In the Kingdom of Gorillas," and co-edited "African Rainforest Ecology and Conservation," published by Yale University Press.
While at WCS, she launched the Living Landscapes Program, which focused on the conservation of large and complex landscapes designed to address both wildlife and human needs.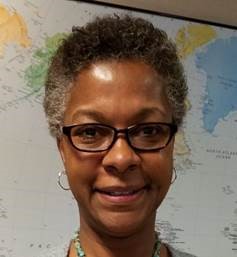 Leslie is an experienced leader in natural resource management and organizational development. For 41 years, Leslie served in a diversity of senior executive and field-based positions within the USDA Forest Service in Washington, Oregon, Montana, and Washington, DC. From 2018-2022 Leslie was Chief Executive for Work Environment and Performance tasked with this new mission area of the Forest Service which emphasized leadership in organizational performance and support of employees through policies, accountability practices, and programs focused on a safe and productive work environment, leadership development, and emphasizing the agency's core values of Service, Conservation, Interdependence, Diversity, and Safety.
Leslie served for over seven years as Deputy Chief for National Forest System with the USDA Forest Service. In this role, Leslie guided national natural resource policy, oversight and strategic direction for the natural resource programs for managing the 193 million acres of National Forests and Grasslands so they best demonstrate sustainable multiple-use management, using an ecological approach, to provide benefits to citizens.
Leslie has participated in numerous international technical and policy review activities with natural resource managers from China, the Congo Basin, Argentina, Brazil, and Russia. Her work has involved identifying shared goals and working closely with partners from academia, conservation, as well as environmental and community groups, local government, and natural resource-related businesses. She is committed to workforce diversity, equity in program delivery, and leadership development.
Most recently Leslie served as Chief Diversity and Inclusion Officer for the United States Department of Agriculture, tasked with establishing the department's first Chief Diversity and Inclusion Office and served as the champion for USDA's ongoing efforts to support a workforce that represents the citizens we serve, who have a sense of value and belonging, and who can thrive in their public service mission. She retired from federal service in March 2023. Leslie is married to Mike Weldon. They have twin adult sons both of whom are pursuing careers in natural resource fields.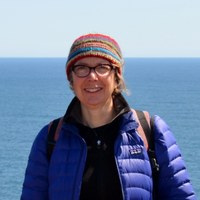 Alison Woodley worked for 17 years with the Canadian Parks and Wilderness Society (CPAWS), most recently as National Conservation Director. Alison is currently on secondment from CPAWS to an IUCN World Commission on Protected Areas Task Force looking at global biodiversity conservation targets beyond 2020.
Over the past decade Alison has played leadership roles in many successful CPAWS conservation campaigns, including for the 2009 massive expansion of Nahanni National Park Reserve in the northern Y2Y region. More recently she led the Green Budget Coalition's successful efforts to secure a $1.3 billion federal investment in nature conservation in Budget 2018. In 2017 she was appointed to a National Advisory Panel tasked with recommending how Canadian governments can achieve our international commitment to expand and improve Canada's protected areas system. She has also been a member of the federal Species at Risk Advisory Committee, and an advisor to the federal Auditor General's office on national park issues.
Alison holds a BSc in Forestry from the University of New Brunswick, and an MA in Geography from the University of Waterloo, specializing in parks and protected areas. She lives in Chelsea, Quebec, and is happiest out enjoying nature with her husband and two young adult daughters in nearby Gatineau Park, and other wild places around the world.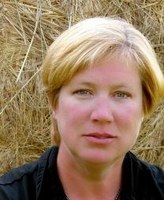 Pamela Wright is a keen interdisciplinary ecologist, nature lover, paddler, gardener, and recently retired professor of conservation science at the University of Northern British Columbia. Her research and teaching focused on applied conservation-based approaches to protected areas design planning and management; managing and monitoring the ecological integrity of protected areas; and evaluating the effectiveness of management.
In the last decade, she focused on developing and applying approaches for climate-conscious systematic conservation planning in British Columbia. She worked collaboratively with government and non-government organizations and Indigenous governments to undertake this work.
For most of her professional career, Pam lived and conducted research in northern B.C. in the Yellowstone to Yukon corridor. Her work has intersected with Y2Y in many ways, including partnering with the organization through research conducted by numerous graduate students and postdoctoral fellows. Upon retiring, Pam migrated to coastal British Columbia where she volunteers not only with Y2Y but with local conservation organizations and is spending as much time as possible in her sea kayak. 
council
We bring together a core team of individuals with a passion for the Yellowstone to Yukon region, extensive conservation and organizational experience, and specialized expertise to assist the Y2Y Board and President.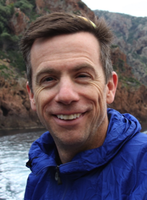 In the late 1990s, Charlie began examining Y2Y as an innovative example of nongovernmental trans-border co-operation. His resultant dissertation would go on to focus on Y2Y, and was eventually published as a book in 2006 (Conservation Across Borders: Biodiversity in an Interdependent World). While he began his academic career in Boston teaching on global environmental politics Brandeis and Tufts Universities, his heart was still in the Yellowstone to Yukon region — and he jumped at the chance to serve on the Y2Y Board.
After a decade of service, he transitioned to the Y2Y Council, where he now serves as Chair. In 2012, with current Y2Y President Jodi Hilty, he co-edited the volume Climate & Conservation: Landscape and Seascape Science, Planning and Action, which featured Y2Y as an adaptive response to the threat of climate change. Currently, he is also the Board Chair of Bat Conservation International and a co-Principal Investigator of EMIGRA, an NSF-funded research group examining the role of migratory species in providing ecosystem services and equitable outcomes for people. He is currently building EarthWeb.info, a web-guide to environment, conservation and sustainability.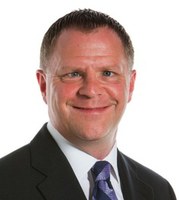 Joe Lougheed is a Partner in the Calgary office of the global law firm Dentons, where he has practised since 1992 and currently focuses on general corporate matters.
An active community volunteer for many years, Joe is currently the Honorary Consul for the Government of Sweden in Southern Alberta. He is also the Immediate Past Chair of the Board of Governors of the Southern Alberta Institute of Technology and is a Past Chair of the Calgary Chamber of Commerce. Joe has also served as a Director of the United Way of Calgary and Area, where he also served as Chair of their Public Policy Committee.
Joe is also a former director of the Calgary Philharmonic Orchestra, Kids Help Phone (Alberta Advisory Board); the Developmental Disabilities Resource Centre, the Heritage Park Foundation and the Alberta Lung Association. He is also a former member of the Queen's University Board of Trustees. Joe was educated at Queen's University, the London School of Economics and Political Science and Dalhousie Law School.
A fourth generation Calgarian, Joe is proud of his Métis roots with a great-grandmother, Isabella Lougheed (nee Hardisty), who grew up in a Hudson's Bay Company fur trading family in the McKenzie District of the North West Territories.
Joe is married to Vivian with two children, James and Cleo. His family has a long connection to the creation and protection of parks and conservation in Alberta.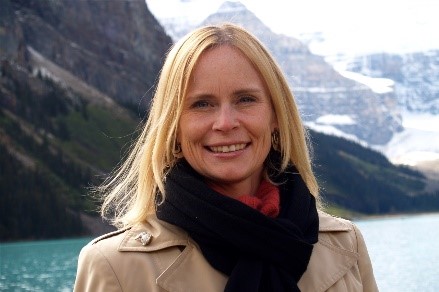 Coral Lukaniuk brings a passion for Y2Y along with extensive business and engineering experience. She has 25 years' experience in energy, and she is recognized as a visionary leader in developing and executing large-scale programs that build strong relationships between the industry and stakeholders.
Over the last five years, she has led the development of Integrity First, a performance improvement program for the pipeline industry and prior to that she developed and led the Public Awareness Program at TC Energy, which reaches more than one million stakeholders in Canada, the United States and Mexico. Over the years, she has founded and led several initiatives.
Coral's skilled in making complex information meaningful to broad audiences.  As a council member, she'll help bridge some of the complex conversations between Y2Y and the energy industry. She recently founded coRoc Solutions Inc., a boutique firm focused on strategic planning and achieving positive sustainable solutions.
Born and raised in Alberta, she has been visiting the Rocky Mountains her entire life. As an advocate for wildlife, she's excited to join the Y2Y Council and thoroughly enjoys her role as WildSmart Wildlife Ambassador. She loves spending time with her family, travelling and photography.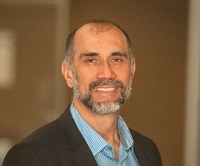 Cameron Naqvi's passion for creating spaces around which community is built along with his commitment to excellence, accountability and social responsibility drive his commitment to the land development Industry.
Cameron graduated with degrees in Construction Engineering from Arizona State University, as well as, the Northern Alberta Institute of Technology's (NAIT). He began his real estate career in the U.S. as a Real Estate Representative for Safeway. Upon his return to Canada in 1999, he joined Cameron Corporation, and previously held the position of Executive Vice President, overseeing the development of over 5 million square feet of active development projects. Cameron was named President of Cameron Corporation in the summer of 2018. He is also an integral part of the strategic direction of the family company which has expanded into Residential Land Development, Multi-Family Residential (Cameron Lifestyles) in addition to its Home Building business, Cameron Homes.
Cameron has been involved in several industry related Boards and Committees over the past years and continues this service today by serving on the Board of BOMA Edmonton. He is an active member of the Urban Development Institute (UDI), the International Council of Shopping Centres (ICSC), Entrepreneurs Organization (EO), and has recently joined YPO. He currently serves-on the Board of Yellowstone to Yukon Conservation Initiative (Y2Y) as well as the Canadian Mental Health Association Housing Committee.
In 2005, Cameron received The Spirit of NAIT Award in recognition of success early in his career. He was also honored with the Business in Edmonton 2015 Leaders Award recognizing people in the business community who contributed to making Edmonton a great city.
Cameron is married and has four boys to keep him active.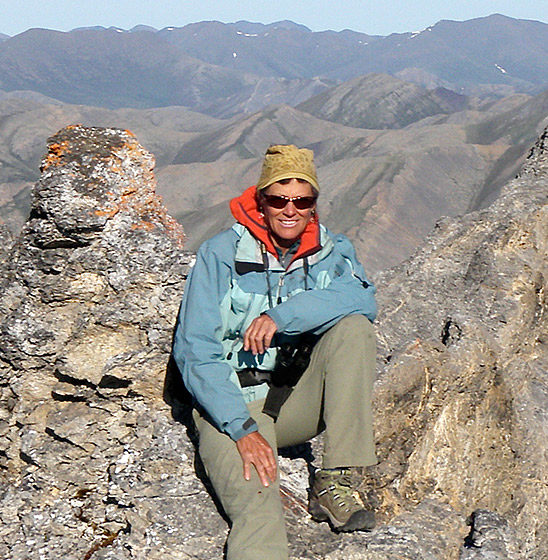 Jill is a long-term Yukoner, with a northern career that has included being a wildlife biologist, naturalist, conservation planner, natural history writer/photographer, outdoor educator, and wilderness tour operator. She has owned her own wilderness tourism business, Sila Sojourns since 1992, leading paddling and hiking trips throughout the Yukon.
Jill has been involved with the Peel watershed protection campaign since its inception, initially guiding conservation-focused trips into the watershed, and then more actively engaged as the chair of the CPAWS-Yukon board for 10 years, followed by a short stint as executive director during a critical juncture in the legal campaign.
She has also been actively involved with the Wilderness Tourism Association of the Yukon since its inception in the early 1990s, determined that the Association be a strong conservation voice in the Territory. Jill has travelled overseas extensively and worked on a variety of wildlife, conservation and tourism projects in different regions of the world. She has chosen however to keep the Yukon as her home base due to her passion for its abundant wild lands and waters, and is committed to staying involved with efforts to protect it against the forces of industrial development that have so ravaged many other parts of the globe.
Jill is also connected with a number of the First Nations communities in Yukon and northwestern Northwest Territories, having been involved with guiding river journeys for First Nations youth and elders in the Peel watershed, and through collaborative efforts with the community chiefs on the Peel legal campaign.
advisors
We tap some of the best strategic advisors in a wide range of related fields to help strengthen our organization.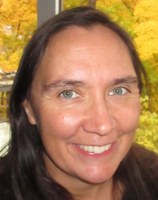 Gwen has been working on environmental protection and management for more than 17 years.
She grew up in the Y2Y region near Nelson, British Columbia, and comes from a legacy of environmental conservation advocacy. Gwen's passion for water and the preservation of headwater environments led her to complete a Master of Science in Renewable Resources from the University of Alberta, with a focus on forest hydrology.
She then spent a decade working for Indigenous peoples in Canada and the US. This, and her heritage as a member of the Saddle Lake Cree Nation of Alberta, has created a passion for ensuring that indigenous peoples are able to influence the decisions on their land. Most of the natural resource related decisions facing First Nations are related to the ability to maintain a land base necessary for the sustainability of their cultural lifeways and relationships with the land. With the preservation of cultural lifeways of indigenous people, a vast amount of knowledge about the land base and its needs and methods can be preserved and applied to environmental management, including conservation areas.
Gwen's approach to conservation is centered on the need to create the space necessary in order that Indigenous peoples maintain their cultural relationships to the land. The applicable land management knowledge can then be shared more broadly. The concepts of conservation biology, biodiversity, ecology, hydrology and climate science, etc., offer a complement to traditional indigenous knowledge. Utilizing both science and indigenous knowledge to protect and manage conservation areas will result in the best outcome for biodiversity conservation, cultural sustainability, and the ecological and societal resiliency needed for climate change adaptation.
After working with the Mescalero Apache, the Makah Tribe and the Okanagan Nation, Gwen began consulting for conservation and indigenous groups. She was the Chair of the Syilx Working Group which conducted, from the Okanagan perspective, the South Okanagan Similkameen National Park Reserve Feasibility Study. Gwen has also worked on codifying relationships between First Nations and other levels of government, including the development of a MOU with the Canadian Wildlife Service and a First Nation, based mainly on traditional ecological knowledge, Okanagan story principles, indigenous conservation priorities, and indigenous conflict resolution. Gwen has supported First Nations in strategic planning, governance strategies, title and rights protection strategies, policy analysis and creation, relationship building and fundraising.
Gwen lives near Nelson, B.C. with her husband and four kids, loves the peace and quiet and dark, and volunteers to restore Kokanee spawning to her backyard creek.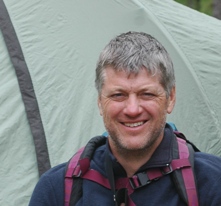 Harvey is co-founder and Strategic Advisor to the Yellowstone to Yukon Conservation Initiative. He served as President or Vice President of the Canadian Parks and Wilderness Society for 17 years and is currently its Senior Advisor, Conservation. He is a member of the IUCN World Commission on Protected Areas and co-founded the Nature Needs Half movement.
A native of the Calgary-Banff area of Canada, Harvey is globally known for his work on wilderness, national parks and large landscape conservation from Yellowstone to Yukon and beyond. Named by Time Magazine as one of Canada's leaders for the 21st century, he was recently awarded the Fred M. Packard International Parks Merit Award by the IUCN, a prestigious global award that recognizes his extensive conservation work.
Harvey has led work on major private lands conservation projects for connectivity, national park creation and management, climate change and nature conservation, and he was a member of the executive committee for the World Wilderness Congress (WILD9) held in Merida, Mexico, in 2009.
conservation canines and cats
Get to know some of Y2Y's furry friends.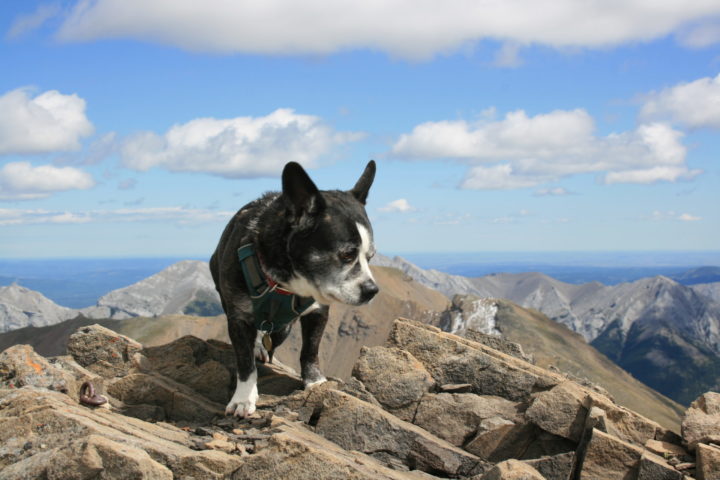 Bella is a surprisingly strong, short statured, skunk-monkey of a mountain dog. She's game for outdoor adventures on leash as long as her people are willing to carry her when the snow gets too deep or the scree too loose.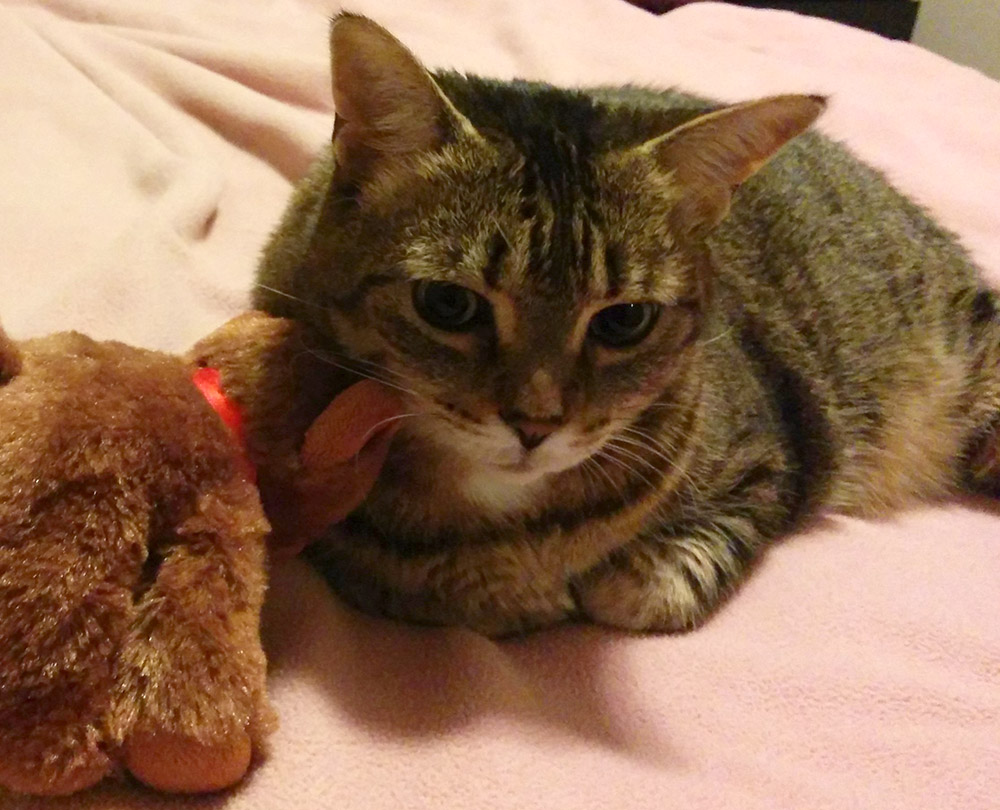 Birdie is 19 years young. She knows what she wants and doesn't suffer fools lightly. Most days you can find her catching rays, glaring at kids, and stealing from unguarded water glasses.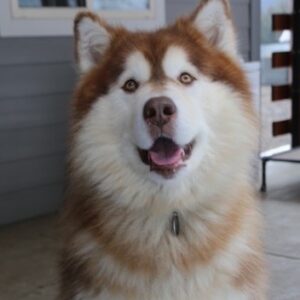 Five is a happy guy who loves to hang with his people and wander around looking for new friends. He loves walks, cuddles, treats of all kinds, and has recently discovered a love of cold mountain lakes. He has only ever lived in the Shuswap and is excited to finally be a true mountain dog!  His nickname is Hollywood, for obvious reasons.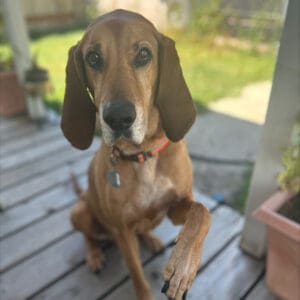 Frankenstein was created on a farm outside Pasco, Washington, after a stray redbone broke into the pen of a trophy bloodhound. The runt of a litter of 13 and weened too early, he's a continuous source of inspiration in the Greenwell household of how, and how not, to negotiate. While some might argue he is baying at anything that moves, including the moon, he's actually hard at work on his first memoir, What Gravity Did To Me.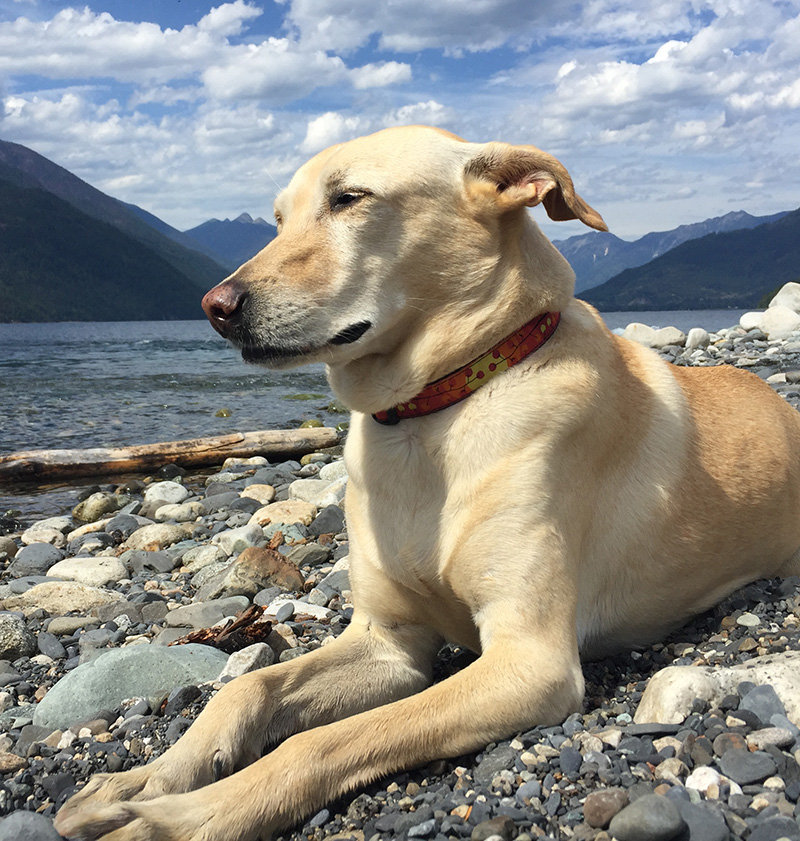 Jazzie loves tasting the clear waters of the many creeks, rivers, and lakes of the Columbia Headwaters. She is an excellent office mate and always lets you know when someone is coming for a meeting.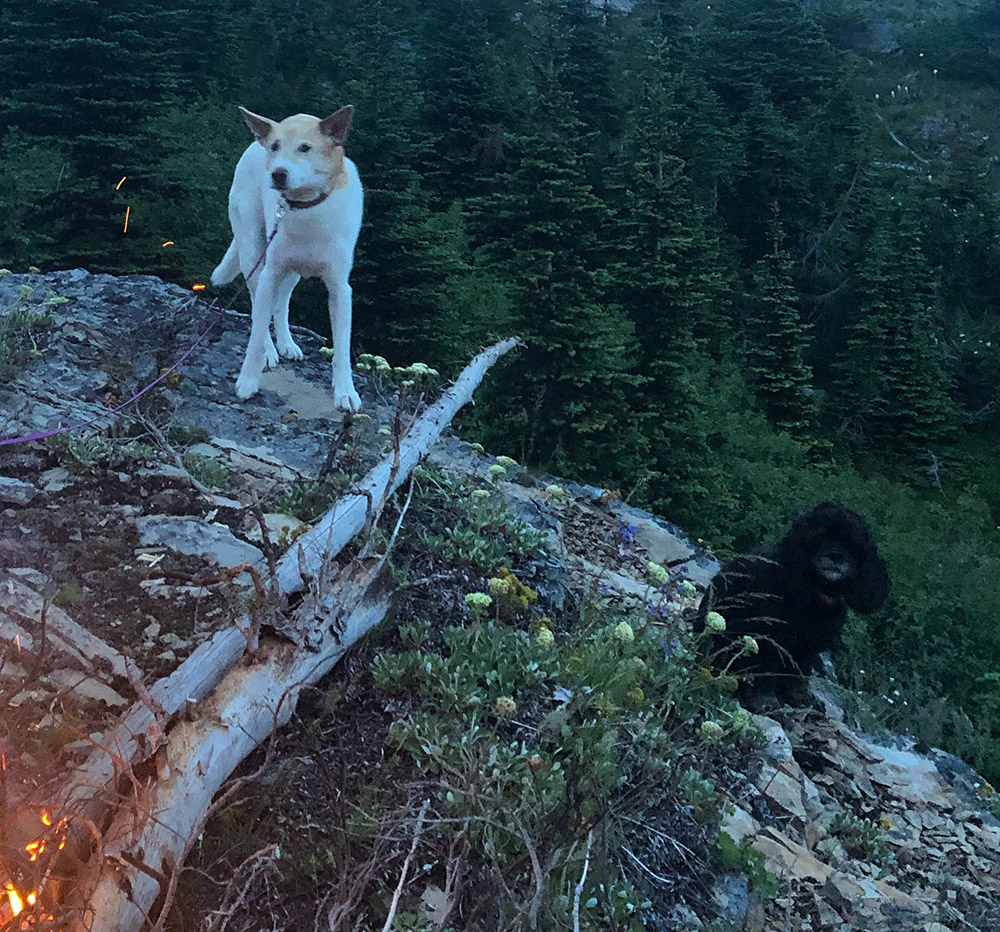 Leo and Gemma hail from northwest Montana where they enjoy daily romps in the woods. Their favorite activities include camping and napping.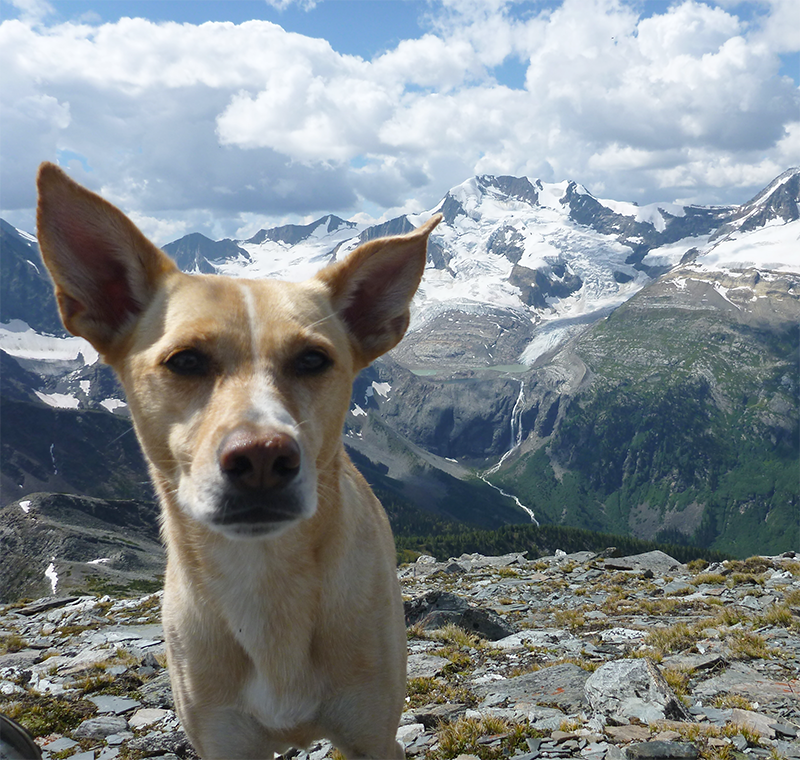 Lupin is wild at heart and loves spending her days in the mountains, no matter the season. After a good day out, she curls up into a doughnut, either on the couch or right in front of the woodstove.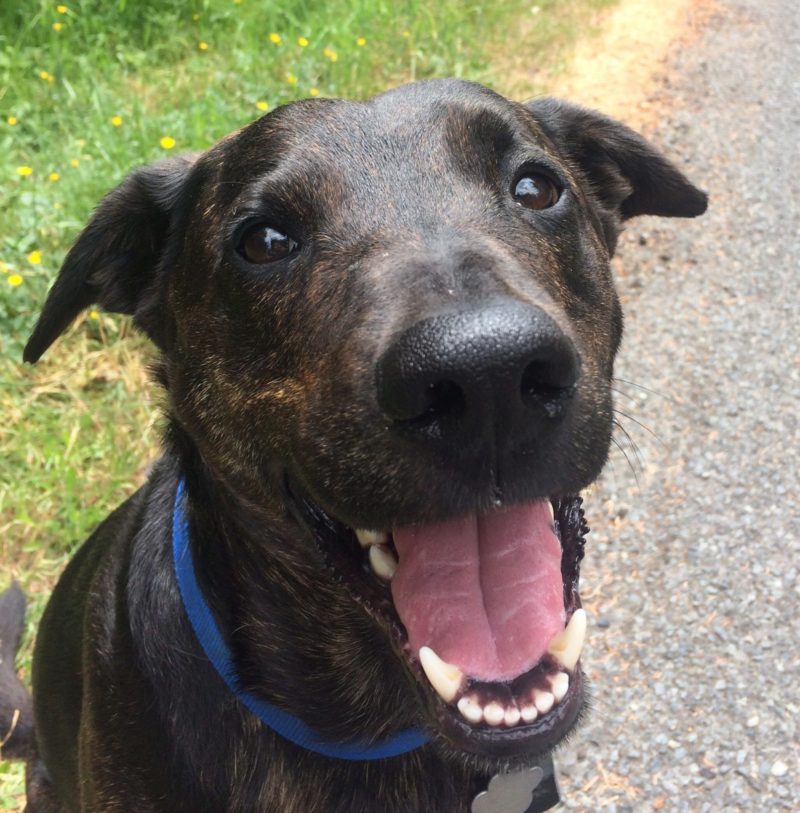 Mickey is a Peace River dog who loves birds, cuddles, and large landscapes!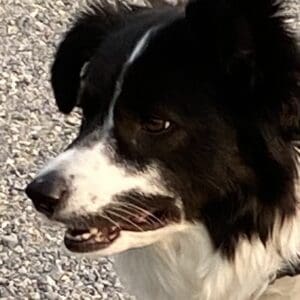 Meet Molly, the canine with a face adorned in the unmistakable style of Salvador Dalí. When Molly isn't busy contemplating the existential meaning of fetch, you can find her chasing her tail in an attempt to unravel the mysteries of the universe, which she does, then just as quickly, forgets. Molly is the kind of dog who will leave paw prints on your soul and fur on your clothes, car, and furniture.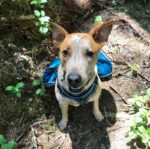 Monte is an Australian ex-pat rescue mutt who discovered what a fantastic playground the Canadian mountains and forests are for a pup who loves to jump high logs like a kangaroo and run up and down mountains.
When not adventuring you can find him licking and sleeping on people's feet under desks or baking in a sunny spot. He will do anything for cheese or that yummy smoked salmon he has become so fond of since becoming Canadian.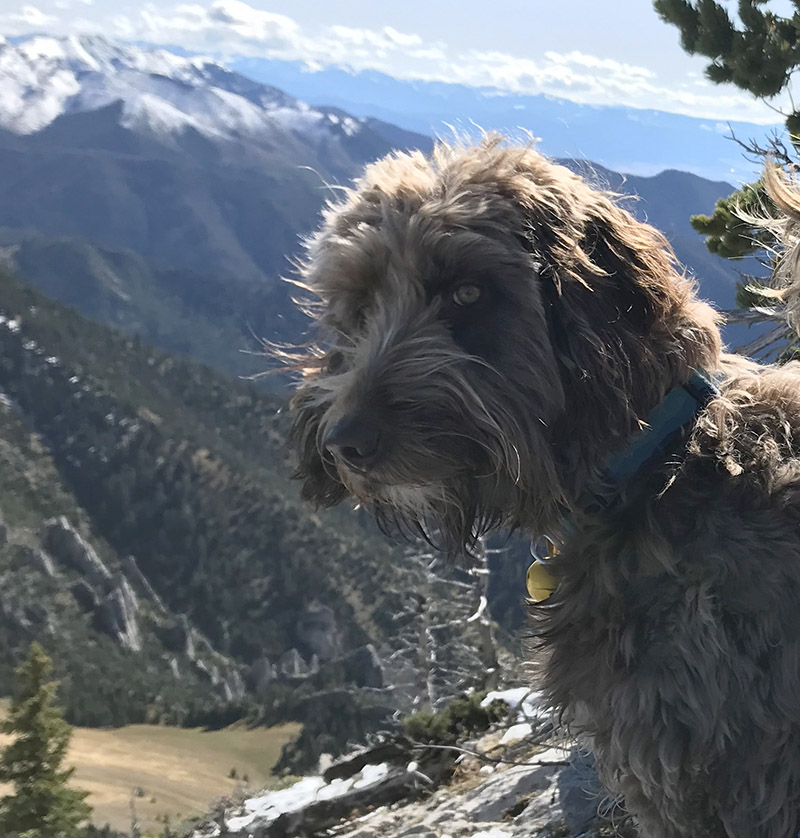 Oscar enjoys running fast through fields, monitoring squirrel and rabbit habitat, picking up burrs, and taking long naps on the couch.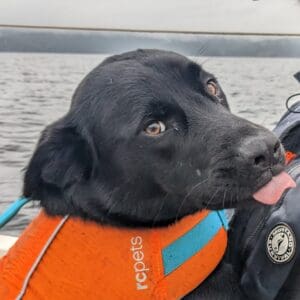 Pippin is an adventure dog who loves mountains, rivers, beaches, and big sticks.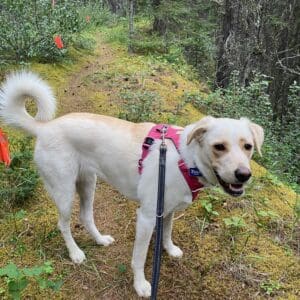 Quinn is a North Saskatchewan Supermutt who has settled into life in the Rockies where she enjoys wandering trails, jumping up on every rock and log possible, and helping her humans appreciate the merits of a good afternoon nap.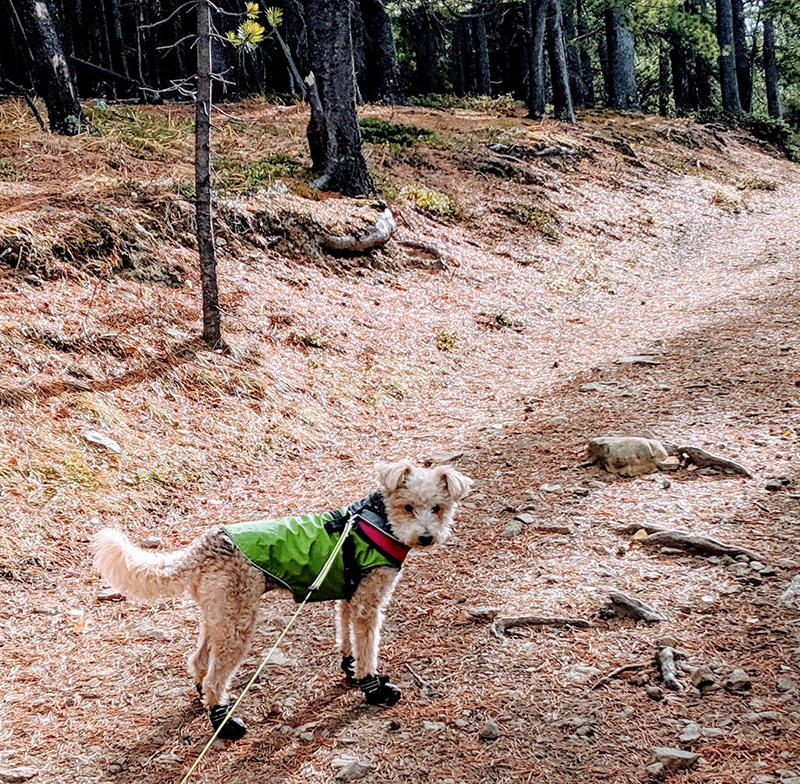 Originally from Mexico, Rhoda left the tropical weather behind for an enthusiastic love of snow and outdoor adventures with her rescue-humans. Her favorite pastime is getting attention from anyone who notices her.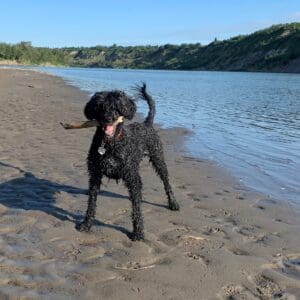 Rudy is a Portugese waterdog who loves all outdoor activities, especially if they involve water or snow and moving fast. He is especially fond of lounging in his lawn chair with his blanky and a pillow. He's not spoiled but has his human companion well trained!
Niles: Niles enjoyed eating, sleeping and sniffing every tree in the forest. He loved belly rubs and was often found in the Y2Y office, anxiously awaiting any drops of food that may fall his way.
Chester: Chester lived in Canmore. He once dug a frozen bagel out of a 2-foot deep snowbank (clearly missing his calling as a rescue dog) and filled his 14 years with hikes, eating elk poop, snowshoe adventures and swimming whenever there is an opportunity. Even in January.
Abeille: Her name was "bee" in French. Abeille's favourite activities included exploring new trails and watching 'squirrel TV' while her favourite humans climbed up and down rocks in the mountains.
join the team
Interested in careers at Y2Y or with one of our many partners in conservation?