Study highlights the incredible success of Indigenous-led conservation in recovering endangered species
The efforts and actions of two Indigenous communities in northern British Columbia have resulted in major gains for a particularly vulnerable group of caribou, according to new research released this week.
Results show the collaborative recovery effort led by West Moberly First Nations and Saulteau First Nations has brought the Klinse-Za mountain caribou back from the brink of local extinction, or extirpation.
Numbers have nearly tripled from when this work began in 2013, going from 38 individuals to 114 in 2022. This new study was led by UBC Okanagan with facilitation, funding and other support from Yellowstone to Yukon (Y2Y) Conservation Initiative.
Caribou populations across Canada continue to decline, largely due to human activity, including destruction and fragmentation of habitat by industrial development. The efforts of West Moberly and Saulteau First Nations, in partnership with many organizations and governments, including Y2Y, is unique.
This new approach pairs short-term recovery actions such as predator reduction and caribou guardians at a special 'maternity pen' set up for calving season, with ongoing work to secure habitat and landscape-level protection in an effort to create a self-sustaining caribou population.
"This work is an innovative, community-led, paradigm shift to conservation in Canada," says Clayton Lamb, the Liber Ero Fellow and head of the team of researchers on this study.
"While Indigenous Peoples have been actively stewarding landscapes for a long time, this approach is new in the level of collaboration among western scientists and Indigenous Peoples to create positive outcomes on the land and put an endangered species on the path to recovery."
Naomi Owens-Beek, study coauthor and director for Treaty Rights and Environmental Protection for Saulteau First Nations, says this is a remarkable collaborative effort.
"The Klinse-Za Maternal Pen is such a success because of the combined efforts of West Moberly, Saulteau, Wildlife Infometrics, non-governmental organizations like Y2Y, government and the support of the general public. There are a lot of moving parts, a lot of background preparation that make the pen work, without this combined effort we wouldn't be where we are at today. Indigenous conservation is real, it's happening and hopefully this paper can spark interest and movement for more Indigenous-led conservation projects across the nation."
According to staff at Y2Y, the study shows that there is hope for caribou and other species at risk when governments step up and listen to Indigenous knowledge and science.
"West Moberly and Saulteau First Nations are pulling all the levers to recover endangered caribou, including habitat protection and restoration, that's inspiring." says Tim Burkhart, a B.C. program manager at Y2Y.
"A conservation approach where all potential solutions are taken at once is what the province and Canada must do more of, for other herds and habitat. This is good news for the Klinse-Za herd but there are 21 other southern mountain caribou groups in B.C. that need this kind of help," says Burkhart.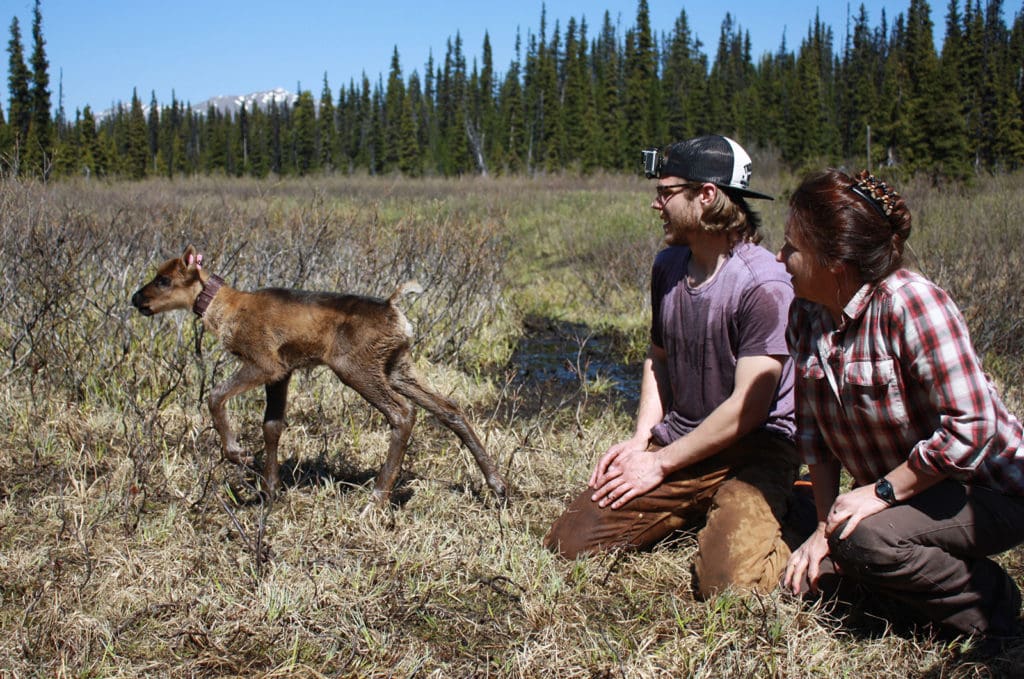 Y2Y says while this is an important step towards recovering B.C.'s caribou herds — those facing potential extirpation throughout the province — more must be done to protect critical caribou habitat in other areas of the province, including near Revelstoke, Nakusp and Clearwater. Across Canada, caribou numbers have dropped more than 40 per cent in recent decades, many populations have already been lost.
This unique partnership was created when the leadership of West Moberly and Saulteau First Nations was recognized and followed by federal and provincial decisionmakers, resulting in the habitat protections and support for Indigenous-led conservation at the heart of this recovery effort. Supporting the work that was already ongoing there was seen as a way to help address a dire problem caribou face.
Additional reading and background
This study was co-produced by western scientists and members of West Moberly First Nations and Saulteau First Nations.
This has been made possible in part with funding from the Real Estate Foundation of British Columbia and the Mitsubishi Corporation Foundation for the Americas.