Sara Solaimanian and her family live in Salt Lake City, Utah and are passionate supporters of Y2Y's vision and mission. Through this personal reflection, Sara explains what protecting nature means to her, and brings us through her experience of how a deep love for nature and all of its intricacies can be passed from generation to generation.
---
I was very lucky to have grown up in the same homes where my parents lived. I lived in on a farm in Virginia until I was twelve, where from day one I was exposed to nature. 
My mother had huge flower gardens everywhere and an enormous vegetable garden. We also had fruit trees. I remember having a lot of freedom to roam as long as we were in sight or within yelling distance to come home for meals or help with something.
An artist like no other, my mother was forever making flower bouquets to have in every room. I had to learn the names of the flowers so that she could send me out to gather them for her. Some flowers had the capability to overcome my emotions with their beauty and their fragrance, and thus made a permanent place in my heart. Hedges were forts or hiding places for hide-and-seek; some vines became places to climb or imagine as part of a fantastic castle. The yard held my childhood self in a perpetual state of fantasy and awe.
"At some point, my early adventures in the garden made me form attachments to nature. I became inseparable from the "wild" and still am to this day."

Sara Solaimanian, Y2Y supporter
At some point, my early adventures in the garden made me form attachments to nature. I became inseparable from the "wild" and still am to this day.
Large parts of my childhood summers were spent on my grandparents' ranch in Montana. The same kinds of freedom to engage the imagination in nature existed there. My playmates and I built houses out of sticks. We made pools for our dolls or horses by putting rocks in a circle at the side of flowing water. The cottonwood forests where we played hide-and-seek became our secret gardens just like in the storybook.
We were also allowed to pick wildflower bouquets and bring them home, and knew those flowers' names as though they were good friends. I made pressed flowers by putting them in newspapers under heavy books, and even learned to paint those same wildflowers with watercolor.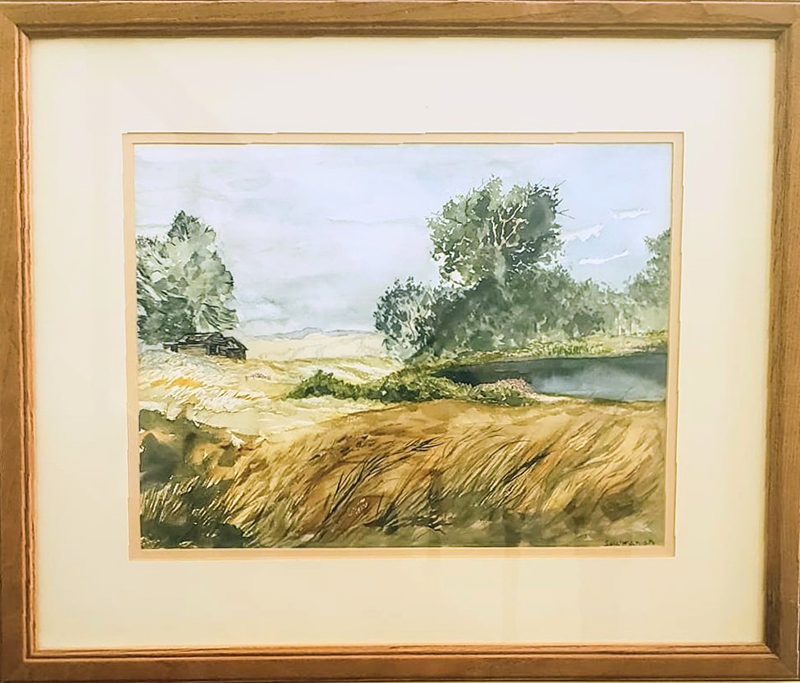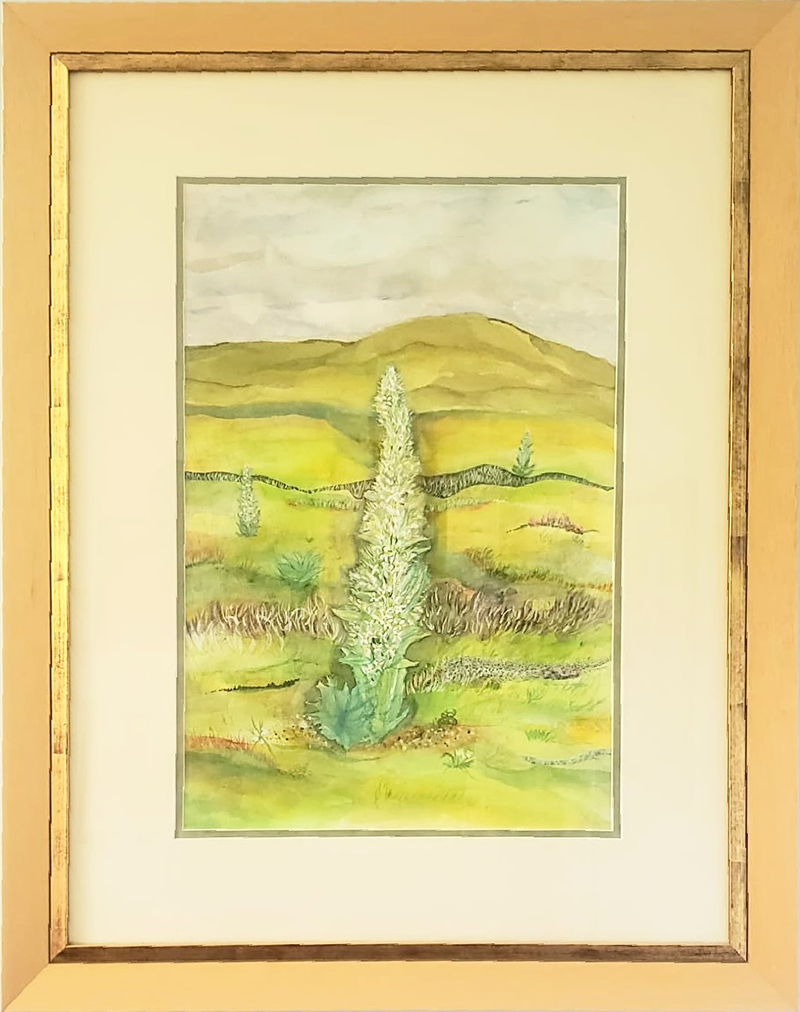 I started fly-fishing, which lead to a budding knowledge of river environments and numerous wildlife meetings. My favorite memories include seeing an aged silver moose, a coyote pup playing with a fawn, and being followed by a pack of screaming coyotes.  Among these encounters was the first time that I fell in love with two birds: ouzels and great horned owls.
My family and I eventually moved to the Gallatin Canyon outside of Bozeman, Montana. We spent the days doing trail rides into the mountains, and hiking endless trails where we discovered every known wildflower and plant in the area. Gradually, as a young adult my parents taught me how to use Peterson Field Guides to identify trees, flowers, birds, wildlife, rocks, clouds and stars. My parents' friends were always having deep conversations about all kinds of discoveries made while out hiking or riding, which made me want to get out there to have my own stories to tell. 
My observations began to fill a multitude of journals. I continued to paint with watercolors — wildflowers, horses or my favorite places.  My passion for keen observation kept growing into my 20s. Then, I became interested in photography and filled scrapbooks with all kinds of outdoor adventures and nature discoveries. I started writing poetry about my passion for certain landscapes. I also read many books on Native Americans' knowledge and their viewpoints on nature.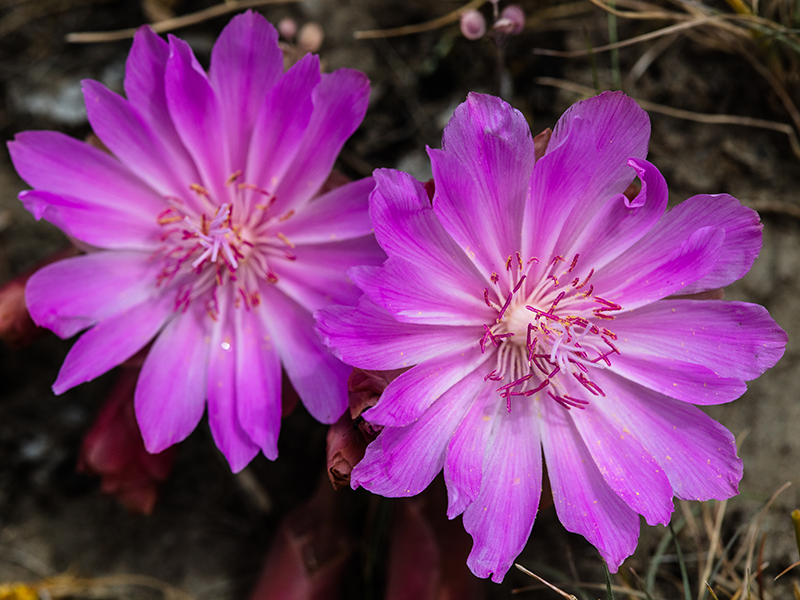 Soon, I found myself involved in the environmental community. My friends were hikers and adventurers who had a passion for many different landscapes. It became a lifetime passion of mine to learn flowers in a variety of states and Canada. This led to becoming passionate about preserving landscapes.
After moving to Salt Lake City, my husband and I created large flower and vegetable gardens to enjoy as a sanctuary. We continued to spend a lot of time in Montana; and eventually, my parents retired to the Helena area. We hiked with them there every spring, summer and fall to learn all that we could about their property.
Today we do the same as owners of a large part of their property. We now make yearly lists of wildflowers there. My husband and I compete to find new wildflowers to add to our lists and our knowledge about the place. We also compete to see who can take the best wildflower pictures. Our daughter who is a landscape architect in Whitefish now joins in with her pictures. She has started painting wildflowers and she has learned many of their names by hiking with us.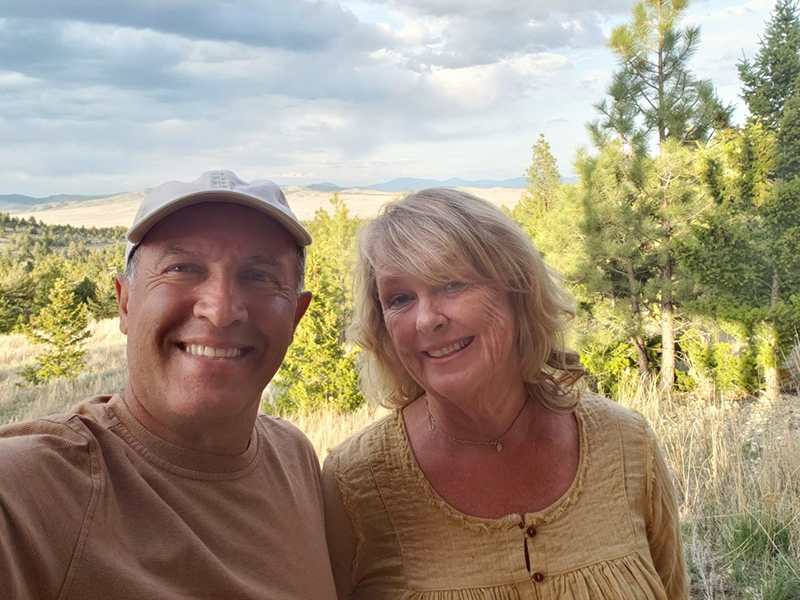 On a recent summer visit, my husband, son and grandson all picked me bouquets of wildflowers because they knew how to touch my heart.
It is the season now for teaching our grandchildren to love everything beautiful in the garden or in nature and to encourage their artistic talent and the art of nature observation. They already are showing steady signs of loving gardens — filling the birdfeeder, reading birdsong books, and observing squirrels in the yard.
It is also a season of realizing with trepidation all that can and is being lost in nature.
However, I am encouraged that many people in our country seem to have a heart for taking care of the planet and all its amazing varieties of animals and humans. I owe it to my children and grandchildren and all children to keep their planet a joyful and as beautiful place as possible.