Tribunal ruling for development proposals fails Bow Valley's wildlife and communities
Today, Yellowstone to Yukon Conservation Initiative (Y2Y) is deeply disappointed and concerned over the ruling from the Land and Property Rights Tribunal that the Town of Canmore must adopt the area structure plans for Three Sisters Village (pdf of decision) and Smith Creek (pdf of decision), which were proposed and rejected in 2021. Y2Y served as an intervener during the hearings in March 2022.
Keeping connectivity through the Bow Valley is a pressing concern and this decision does not support the science or community. Research released earlier in May shows that should these area structure plans be built, we stand to lose 88 percent of historical connectivity for large, wide-ranging species that are an integral part of the ecosystem: grizzly bears and wolves.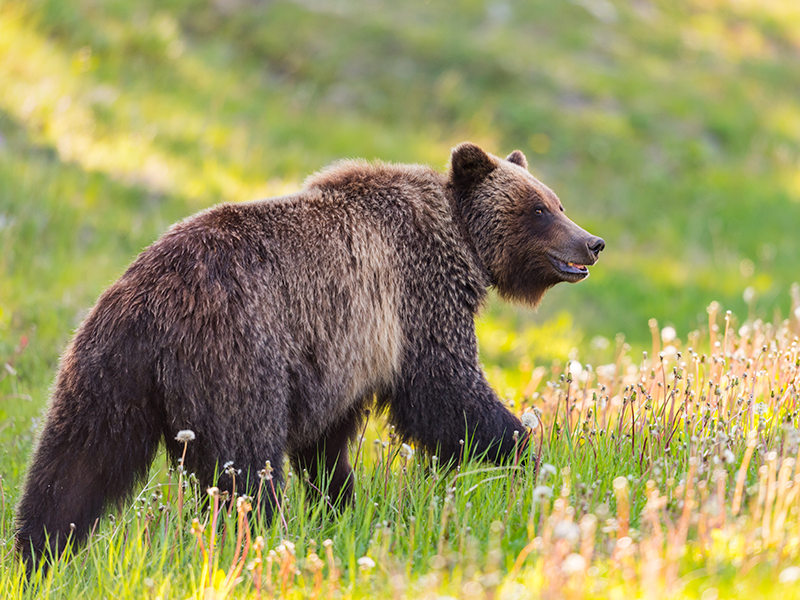 The tribunal determined that the 2021 development proposals are sufficiently consistent with a 1992 provincial approval to require the Town of Canmore to approve them. This decision runs contrary to recent science and a community context that is very different today than it was 30 years ago.
Unless overturned, this decision will cause harm to the lands, and wildlife movement and habitat of an important part of the Yellowstone to Yukon region. Keeping these lands connected and intact is in the best interest of Albertans now and into the future. Connectivity provides the best chance for some of our most cherished and threatened wildlife to thrive.
As a collaborative group who has worked on issues related to sensible development in Alberta for more than 25 years with a variety of governments, partners and communities, we are disappointed and disturbed to learn about this short-sighted decision. Our organization seeks solutions that work for people and wildlife, and this decision provides neither.
We look forward to providing more details once we are able to do more research and speak with key members of the community about this. Stay tuned to our social media channels and blog, and sign up for newsletters to learn more.