Thanks to you, we've gotten a lot done in the last 25 years.
When the idea of an interconnected system of wild lands and waters stretching the 3,400 kilometers (2,100 miles) between Yellowstone National Park and Canada's Yukon was proposed in 1993, people were incredulous.
We're not afraid to agree the idea of a vision that big and a mission that bold seemed impossible. One grand project linking healthy landscapes, connecting wide-ranging wildlife that also spans five American states, two Canadian provinces, two Canadian territories, and the territories of at least 75 Indigenous groups?
That IS audacious!
However, today we are proud to say research published in 2021 shows not only is the uniquely collaborative Yellowstone to Yukon vision working, but that conservation in the region would not have happened at the same rate without it.
This research shows since 1993, the actions of Y2Y and partners have resulted in a more than 80% increase in key protected area growth.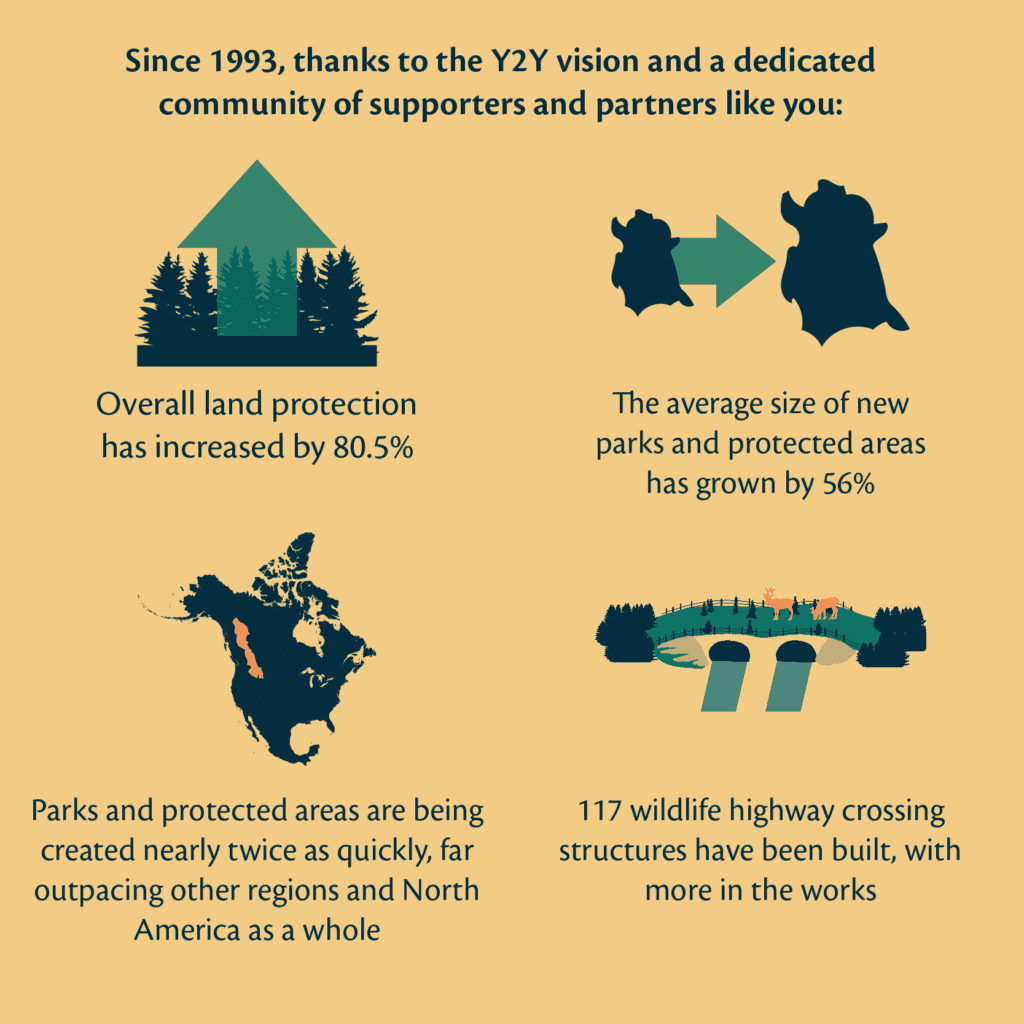 The remarkable Yellowstone to Yukon landscape provides some of the highest biodiversity and largest intact wildlife habitat on the planet — and some truly wild experiences. The bold vision formed in the early 1990s is an integral part of that success.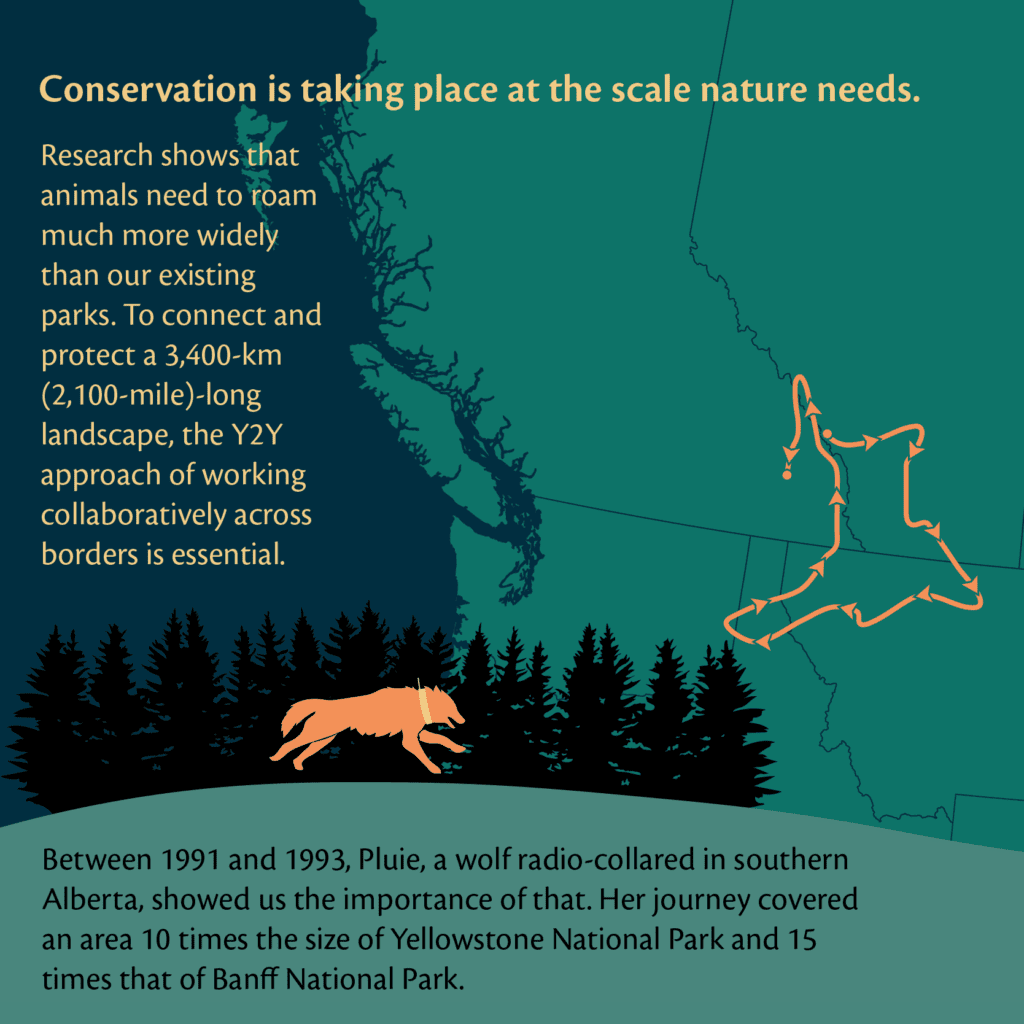 You are part of this success.
As we forge ahead into the future and next 25 years, the pursuit of the Y2Y mission is even more vital. Science and research continue to point towards an increased need for large connected landscapes.
That's why we're grateful for your continued support of the Y2Y vision to keep the Yellowstone to Yukon region protected and connected.
Thank you for being an advocate and supporter of this big, bold vision.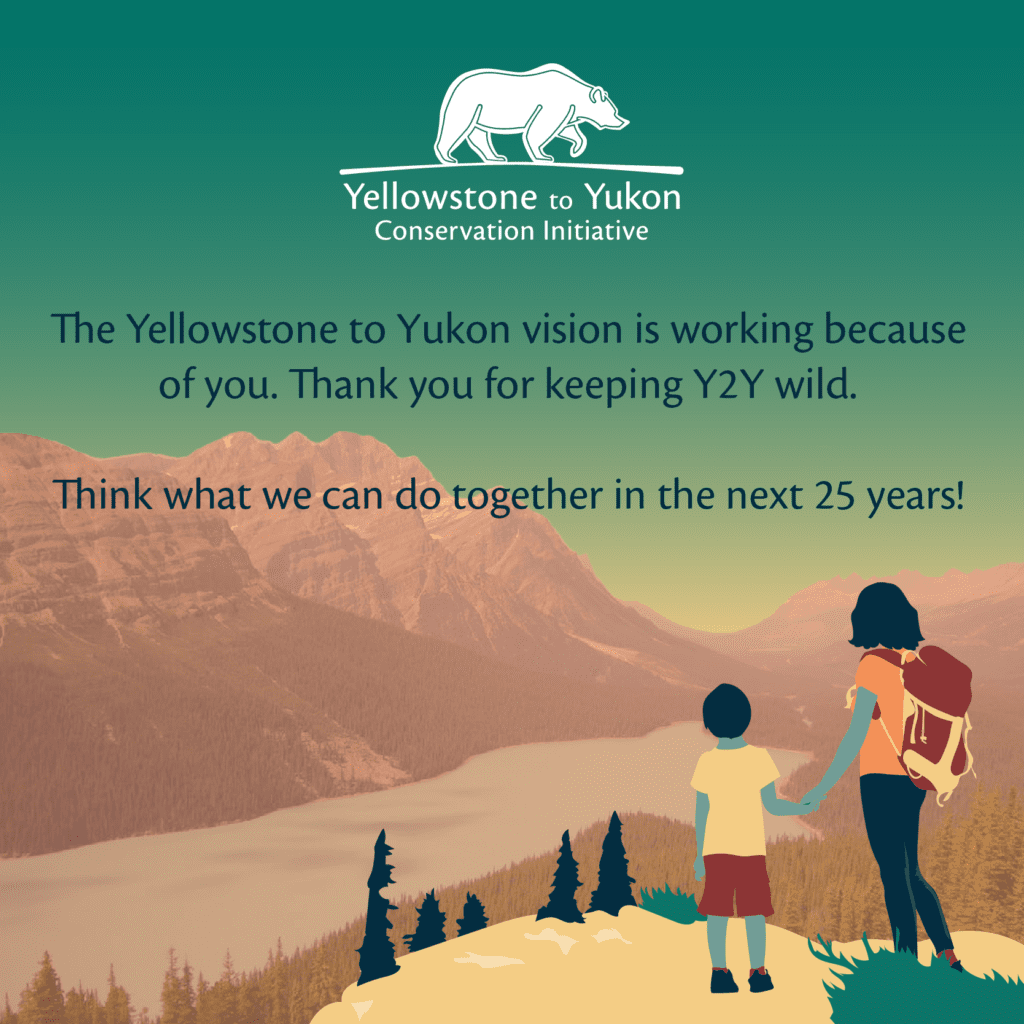 Be part of the next 25-year legacy
As part of our appreciation of your support, we've created a free map commemorating some of our favorite places and activities across the region. Subscribe to our newsletter to download the map now.
Make a gift to help connect and protect habitat. Help people and nature thrive now, and into the future.
Learn about other impacts Y2Y has made
We cannot do what we do without a strong community of supporters and partners. Here are some of the ways we make a difference for people and nature.