Thanks to you, animals are crossing the road safely
Matt Balestrieri, a Y2Y monthly donor, vacationed with his wife in Canmore, Alberta, years ago. They dreamed of moving to the Bow Valley region one day, known for the Canadian Rocky Mountains, turquoise lakes, and iconic wildlife, including moose, elk, and bears.
He recently returned with his father to admire the newest addition to the network of safe animal crossings in the Yellowstone to Yukon region: the Stoney Nakoda Exshaw Wildlife Arch on the Trans-Canada Highway, just east of Canmore.
"This wildlife crossing is the combination of something practical and beautiful," says Matt. "Wildlife need to have as normal a life as possible as we encroach into nature with roads. Wildlife crossings are a great tool to protect both animals and people."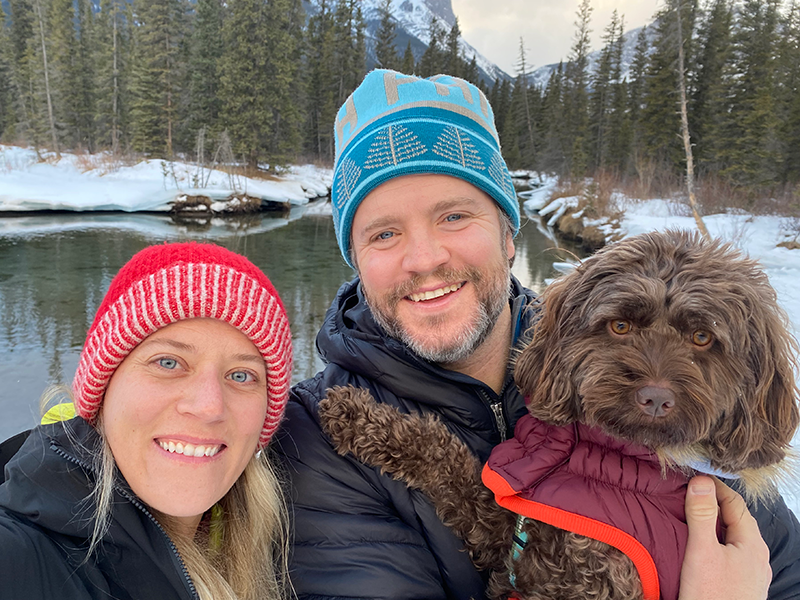 Exciting progress on the Stoney Nakoda Exshaw Wildlife Arch
Y2Y champions connectivity and collaboration in conservation. The Stoney Nakoda Exshaw Wildlife Arch is the result of more than a decade of advocacy and support from people like you.
After years of research and advocating for this crossing, the overpass and fencing are scheduled for completion by spring 2024. We are now much closer to achieving safer roads for both wildlife and people, and this progress is truly thrilling!
This overpass will reduce wildlife-vehicle collisions and help animals reach critical habitats through the Bow Valley and beyond. Construction is underway thanks to expert guidance from engineers and designers at Atlantic Industries Limited and Dialog design firm.
Maintaining strong populations of wildlife is also an essential step in realizing First Nations' Treaty rights by supporting their efforts to rebuild connections with the landscape and their culture.
Connections and safety for wildlife and people
This is the first wildlife overpass in Alberta to be built outside a national park. Every year, millions of vehicles travel this highway, and this number is predicted to increase.
Evidence of unsuccessful animal crossings is visible along the highway's edges, with scattered bones serving as a grim reminder of the need for better solutions. All right where the crossing arches over Highway 1.
"Animals such as deer and elk cross the highway for food, water, and shelter. Larger animals, like grizzly bears and wolves, need space to roam to keep their gene pools diverse and connected, ensuring they don't go extinct by getting stuck in one small and fragmented landscape," says Tim Johnson, Y2Y's landscape connectivity specialist.
"Our hope is to see a series of smaller crossings and wildlife fencing linked to this arch, creating a system of continuous connectivity from the Kananaskis River and through Banff National Park, all the way to Yoho National Park in British Columbia," adds Tim.
More wildlife crossings to come
This project is proof of the power of people coming together to build a system of safety across large landscapes.
And it's not the only one. Many other wildlife crossing structures in the Yellowstone to Yukon region are currently in various stages of implementation. Watch for a new crossing count update in 2024!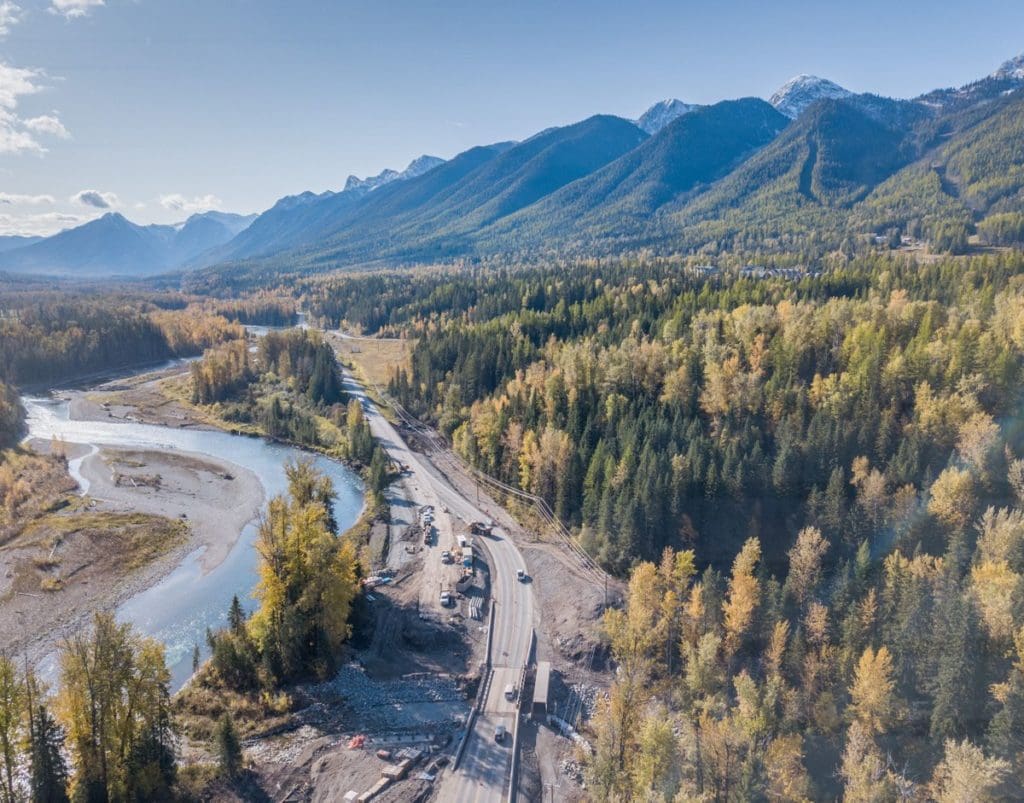 "I was blown away by the size of landscape Y2Y is looking to conserve. It's an extraordinarily big piece of land and they work with First Nations and people passionate about their surroundings to knit together smaller pieces of land into one larger landscape to keep this mountain ecosystem intact," adds Matt.
"Y2Y isn't about picking at the margins of nature. They inspire people to follow because they're bold in their goals."
Thank you for believing in our vision: a region where wildlife can roam freely across large and intact landscapes, where healthy nature supports animals and communities, and where people can experience nature safely.