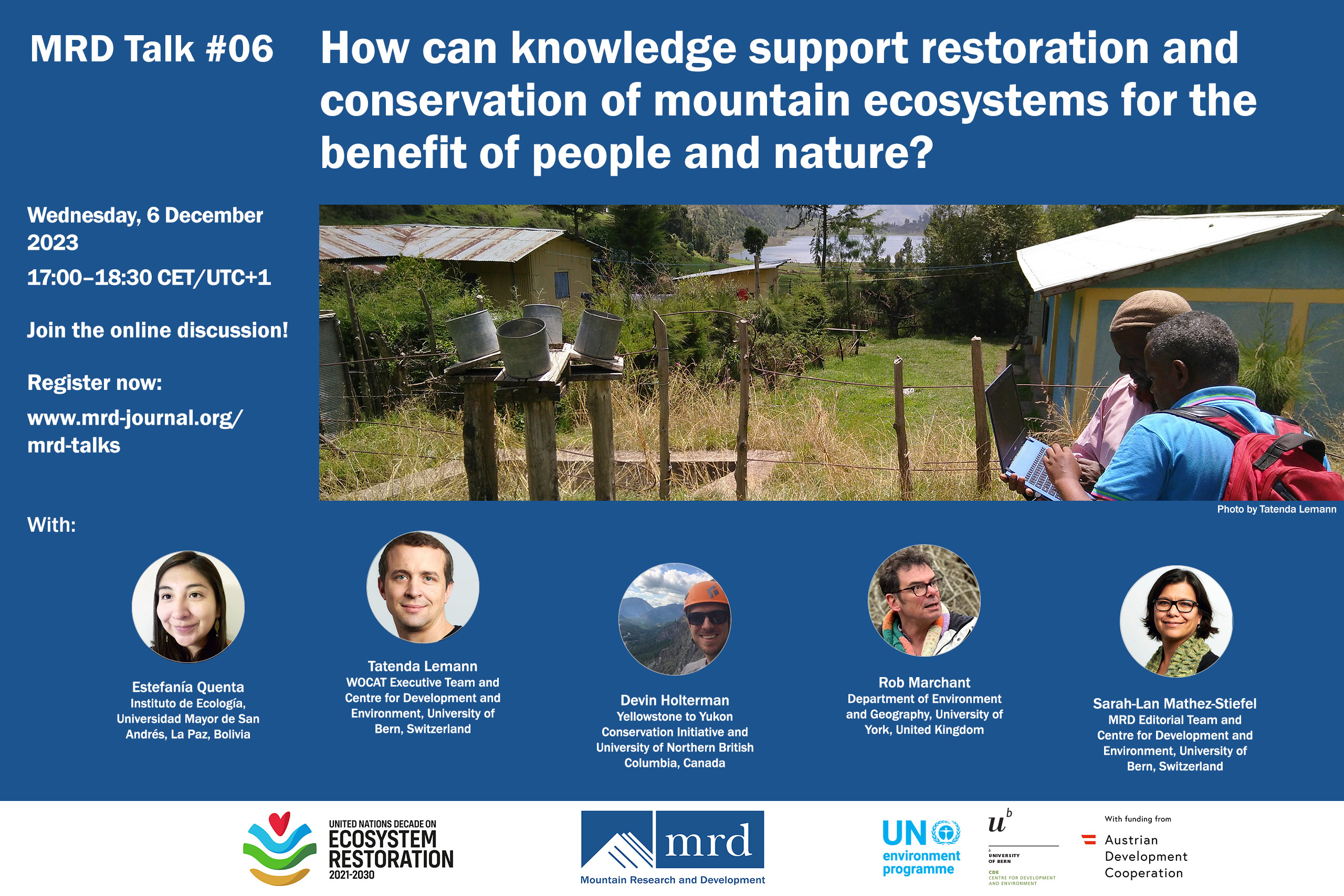 Join Y2Y-UNBC Postdoctoral Fellow Devin Holterman and panelists for MRD Talk #06
How can knowledge support restoration and conservation of mountain ecosystems for the benefit of people and nature?
Mountain Research and Development (MRD) and the UN Environment Programme (UNEP) are co-organizing the sixth Mountain Research and Development Talk, which will take place on Zoom, Wednesday, December 6 at 9:00 am MT. MRD author and Y2Y-UNBC Postdoctoral Fellow Devin Holterman will participate alongside three other panelists to offer insights into how their work promotes evidence-informed restoration of mountain landscapes for resilient mountain communities.
During the discussion, all participants will engage in examining the most effective ways to generate, disseminate, and apply transformative knowledge. Devin Holterman will share his findings on the social science research priorities for the Yellowstone to Yukon Conservation Initiative.
These MRD Talks form part of the PRIMA project, with funding from the Austrian Development Cooperation (ADC).